Our Vision
To enable older people to live life to the full.
Our Mission
To support the aspirations and needs of people as they age by reflecting the love of Christ.
Our Values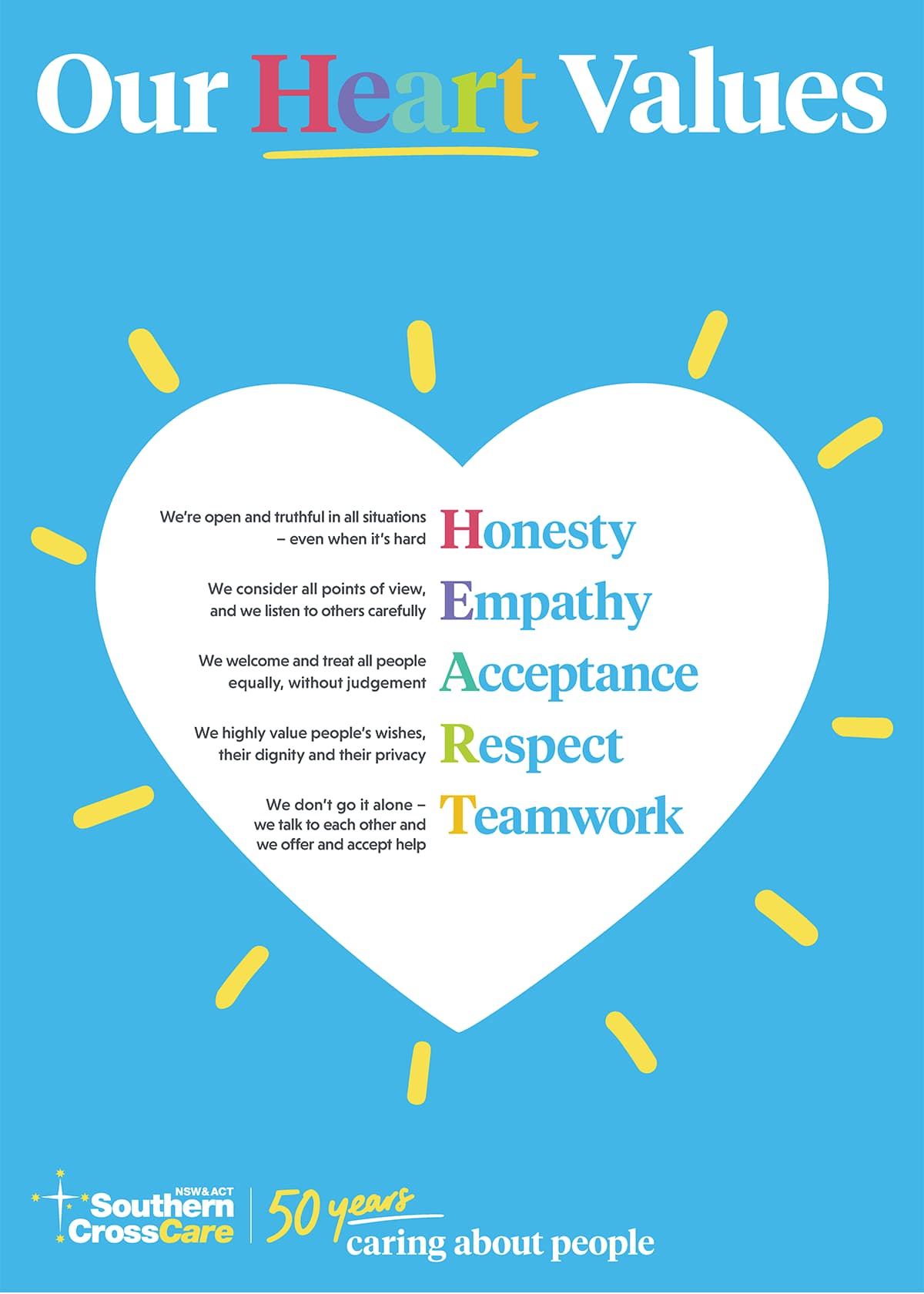 Our HEART values help us create supportive environments conducive to our residents' and clients' physical, spiritual, emotional, intellectual and social well-being. It means we also create warm and supportive workplaces where our committed staff can flourish and grow.
Honesty…

We are open and truthful in all situations, even when things are difficult.

Empathy…

We consider things from the point of view of others. We listen carefully.

Acceptance…

We welcome everyone, treating all people equally and without judgement.

Respect…

Our work places high value on people's wishes, their dignity and their privacy.

Teamwork…

We don't keep things to ourselves. We communicate well. We offer to help.
Everyone who works for us stands by our commitment and values.