Art in the time of COVID-19
March 16, 2022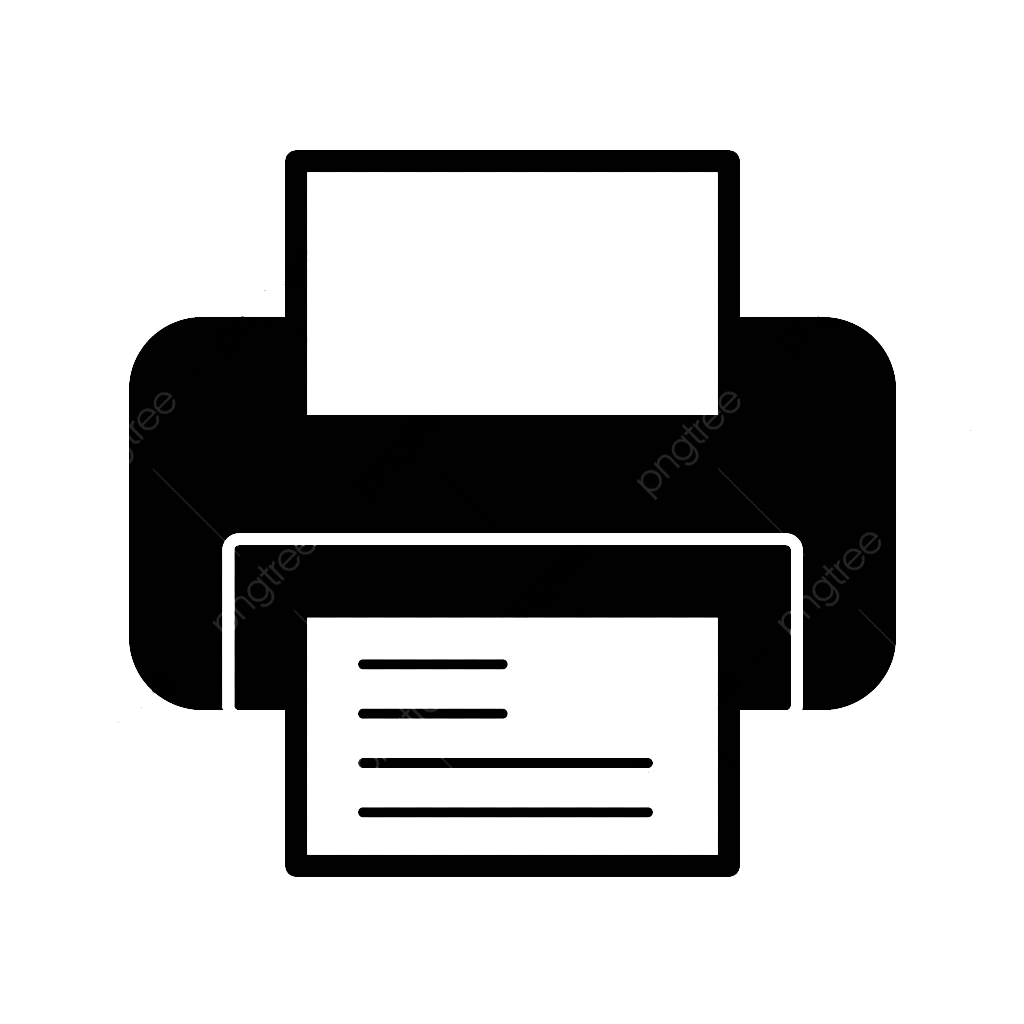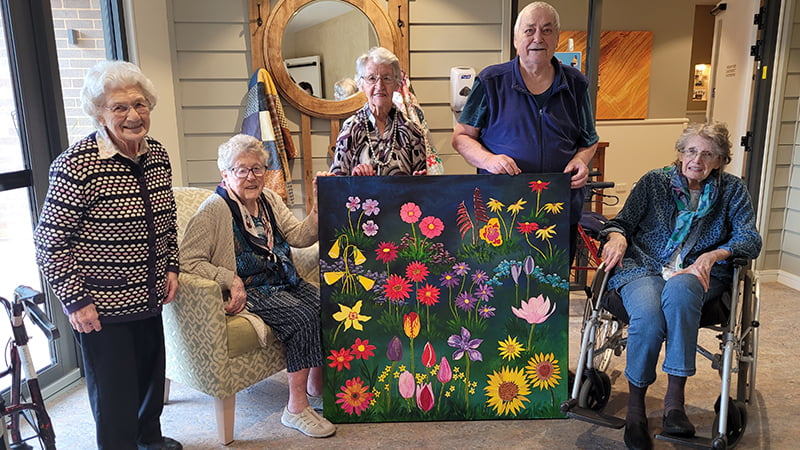 Social connections and engagement are a key element in supporting and enhancing residents' psychological, spiritual, social, emotional and physical well-being. The contribution of volunteers is essential in this space. However, when volunteers couldn't enter our homes due to COVID-19, our Leisure and Lifestyle team facilitated creative new ways to keep residents engaged.
Parkes QUE Club is an organisation that works towards empowering the Parkes community. The dedicated members at the Club volunteer in the community, assisting people who are speech and hearing impaired along with disadvantaged women and children. The QUE Club has been running art well-being groups twice a month at our Parkes Residential Care Home.
When the home went into restricted access during a COVID-19 outbreak, the volunteers from the QUE Club were unable to visit. But that wasn't a hurdle for them, and they worked closely with Lifestyle Coordinator, Maree in organising a remote activity instead of cancelling the program. Local artists and QUE members, Robyn Morrissey and Karen Ritchie instructed residents to paint their own individual flowers. Each resident's flower was then mounted onto a canvas which was kindly painted by the artists, creating one collaborative artwork which residents named, 'Art in the time of COVID-19'.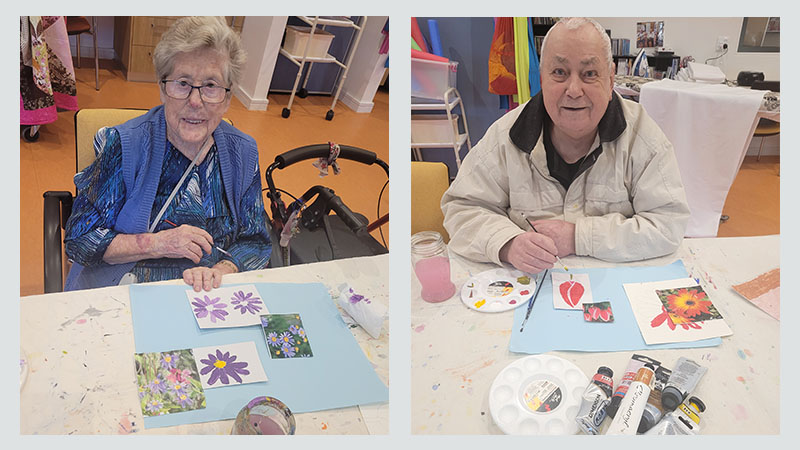 Spokesperson for Parkes QUE Club, Lynn Rogers said, "Robyn and Karen have been working behind the scenes doing all the preparation work to ensure the residents don't miss their art. Nothing stops the residents wielding their paintbrushes! Residents experience so much well-being and enjoyment from the art sessions."
"One of the positive outcomes of this pandemic is that everyone needs to be creative and think out of the box. The option offered by the QUE Club worked really well with residents, and they were so proud to see their own flowers on a beautiful canvas. This is a great example of how we can keep connections and collaboration flowing, even if we need to limit the physical presence," said Maree, Lifestyle Coordinator.
The artwork has been placed at the entrance of the home for all residents and visitors to enjoy and is a message that even during difficult times, connections are paramount. Residents will soon decide on a permanent place in the home for the artwork to hang.
Comments
Commenting is not available in this channel entry.