Bombala residents a top priority in bushfire crisis
January 28, 2020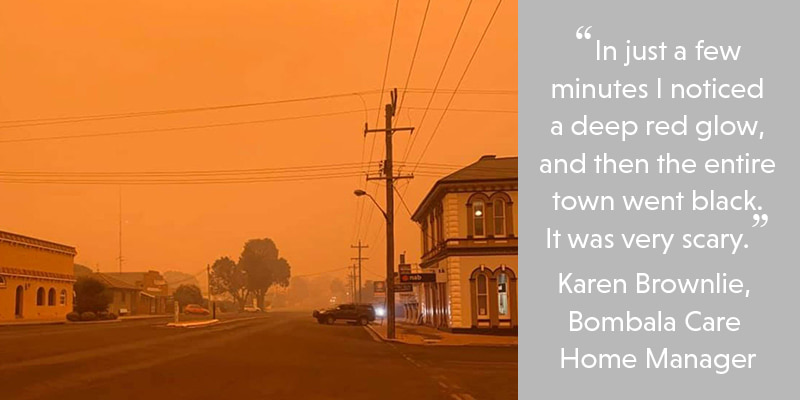 The danger now seems to have passed in the fire ravaged South Coast town of Bombala with some welcome recent rain falls, but Karen Brownlie will always remember the serious threat to the town and its people. Her personal account highlights the focus on the safety of her residents and her own family, as she evacuates her home of 42 years.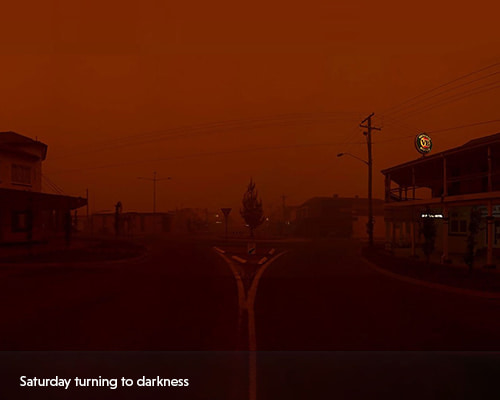 The town was already surrounded by distant fire fronts, but I knew things were serious when we had our first community meeting at the local club on the Friday. There must have been over 300 people in there. The RFS captain informed us that predicted wind changes would now push fires directly towards Bombala, with high temperatures and 90 -100 km hour winds possible on Saturday afternoon. Five houses had been lost in the Rockton region close by and the fire activity was expected to intensify and become erratic, with possible spot fires occurring ahead of these fronts.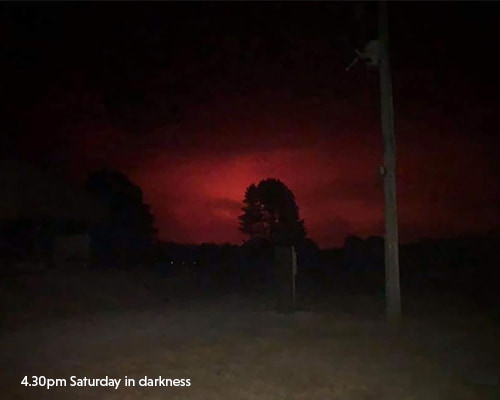 It was too late to leave. The Monaro Highway was already cut. There were no deliveries in or out of the town or to the care home. No fresh bread or milk and staff had to take care of all the linen washing. Saturday arrived and our beautiful town turned to an eerie red glow. Then there was the creeping bushfire smoke. During this time, I had been continually updating the residents and relatives of our care home about the approaching fire, but the arrival of thick smoke highlighted the immediate threat. Our priority now was to plug every gap, crack and crevasse of the home with spare wet sheets and blankets, to block the smoke from entering the home to keep the residents safe. No one was allowed outside.
Then came the darkness. The thick smoke had engulfed us, and day had now turned to night. We continued to check on the residents and tried to make relatives more at ease. Some staff members were cut off by the fire and could not get to work, so others had to step up. Everyone knew they just had to dig deep and do whatever was required. Our residents were our priority.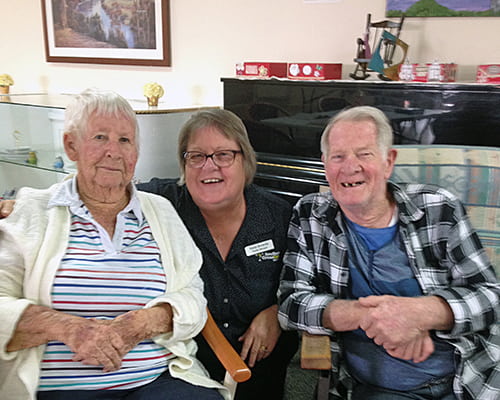 My own home was also now under threat, so my husband, a retired forest worker, cleared the property and blocked all drains. We did all that we could to reduce the fire threat. We then decided to evacuate our home and move to safer ground at the care home. I knew the care home was running low on fresh meat, so I quickly raided our freezer of 4 big legs of lamb, then jumped in the car. My daughter was pregnant, and I was worried about her health and the baby, so I asked her and my son-in-law to join us at the care home and we bunkered down for the approaching fire. I think the residents and families felt more at ease knowing I was there onsite 24/7, and they appreciated the wonderful legs of lamb!
The fires had destroyed so much bushland and property during its destructive path. However, by Sunday the RFS had good containment lines in place and the immediate fire threat had now passed for Bombala. We had escaped any serious disaster with no damage to the care home or my own home. I was so relieved but felt so bad for others not so lucky close by. It's the worst bushfires I have seen in my 22 years here. I thank god my family and my residents are safe and want to thank the RFS for the incredible determination and resilience they showed.
Articles we recommend
Comments
Commenting is not available in this channel entry.