Dynamic duo putting care first at Young
June 27, 2022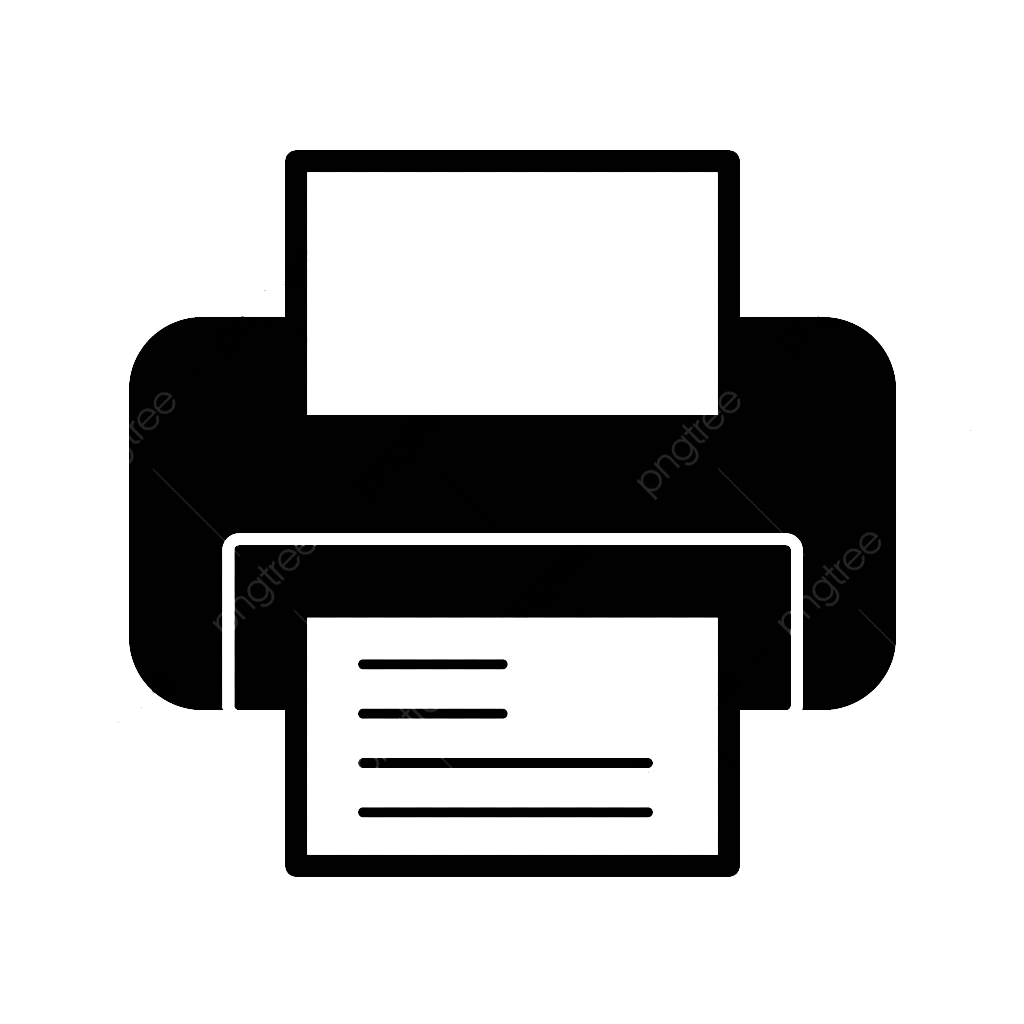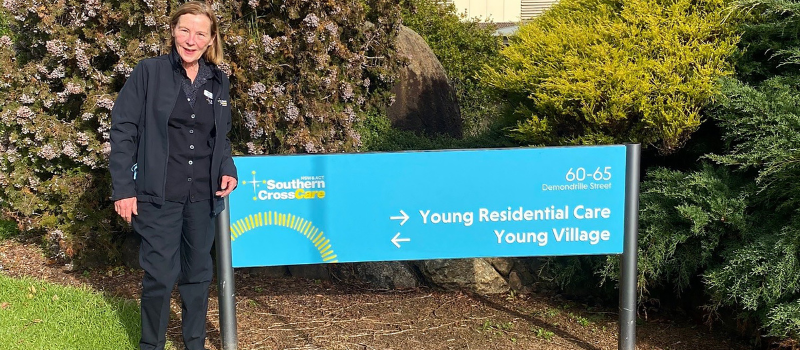 Southern Cross Care's residential care home in Young, has welcomed a new and dynamic management team with over 42 years of nursing experience between them.
New Facility Manager Sally O'Connor RN and Deputy Facility Manager Lucie Flynn, both grew up in the South West Slopes region but had spent time away pursuing their careers.
In their short time at Young they have already developed strong bonds with their dedicated team and the wonderful residents, families and representatives.
For Sally, the opportunity to move from Sydney to manage the Young home was more than a tree change and to be closer to family but also the opportunity to give back to her local community and focus exclusively on aged care.
"I have been a Registered Nurse (RN) in aged care for more than 22 years and I genuinely love aged care nursing. Now that I am working for a not-for-profit that specialises in aged care you can really see that everything goes into delivering the best care and support possible for residents."
"As part of my new role and in addition to being a RN, I'm also working alongside HR, finance, and operations. Southern Cross Care has been there every step as I've learned the ropes and they've never knocked back any support I've asked for. The focus is on putting the care of residents first and doing what's needed to make sure that happens" said Sally.
Regional aged care faces resourcing challenges, and Sally would love to see more nurses join the sector and her dedicated team.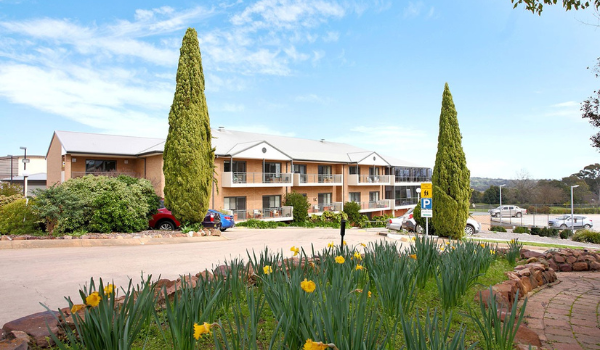 Sally's step-change from working in Sydney's eastern suburbs to regional NSW was supported by another returnee to the area, Young born and bred, Deputy Manager Lucie.
Lucie has a background in acute care nursing, she made the change to aged care three years ago joining Southern Cross Care's Corowa home. After 20 years in nursing, she says the change to aged care has reignited her passion for people-focused care.
Lucie said "you develop special relationships with residents in aged care nursing. Unlike in my acute care roles in hospitals, people aren't moved onto a new ward - they're there every day in your care."
"Lucie is loving being back in her home community and developing many new friendships."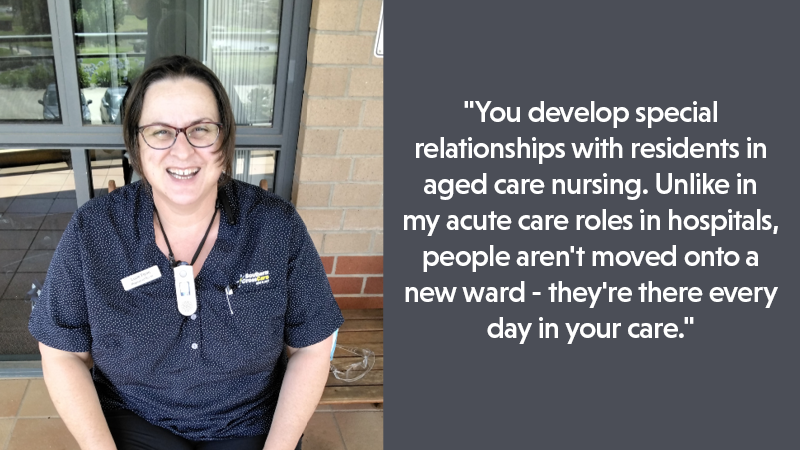 Sally and Lucie have also been heavily involved in setting up Young as a trial site with a communication system called Vocera, which has been a game-changer for staff working in a large building. The system means that staff can instantly connect with all other onsite staff, asking for assistance when needed while still staying with residents.
"There is no wasting time - it's instant and you know who needs what and where," says Lucie.
However, for these two there's always more to be done. Together with their dedicated team, they are working hard to deliver for residents, using Sally's in-depth understanding of the aged care system and Lucie's familiarity with the community to support each other.
"We joke we need to knock the wall between our offices down because we work so closely," says Sally. "But that's our leadership approach - open communication. The staff know our doors are always open, and so do residents and families - that's how we make sure things are working well."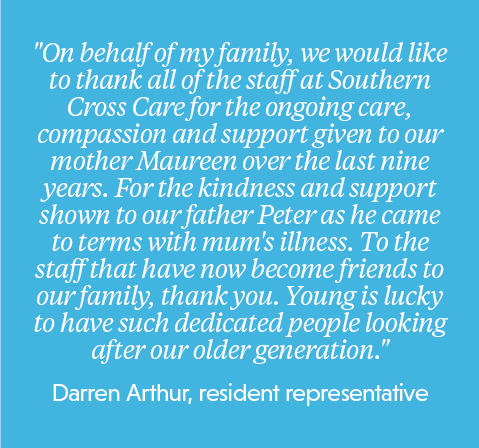 This article was first published in Caring Matters. You can subscribe to future editions here.