Elsie Thrives In Residential Aged Care
March 18, 2020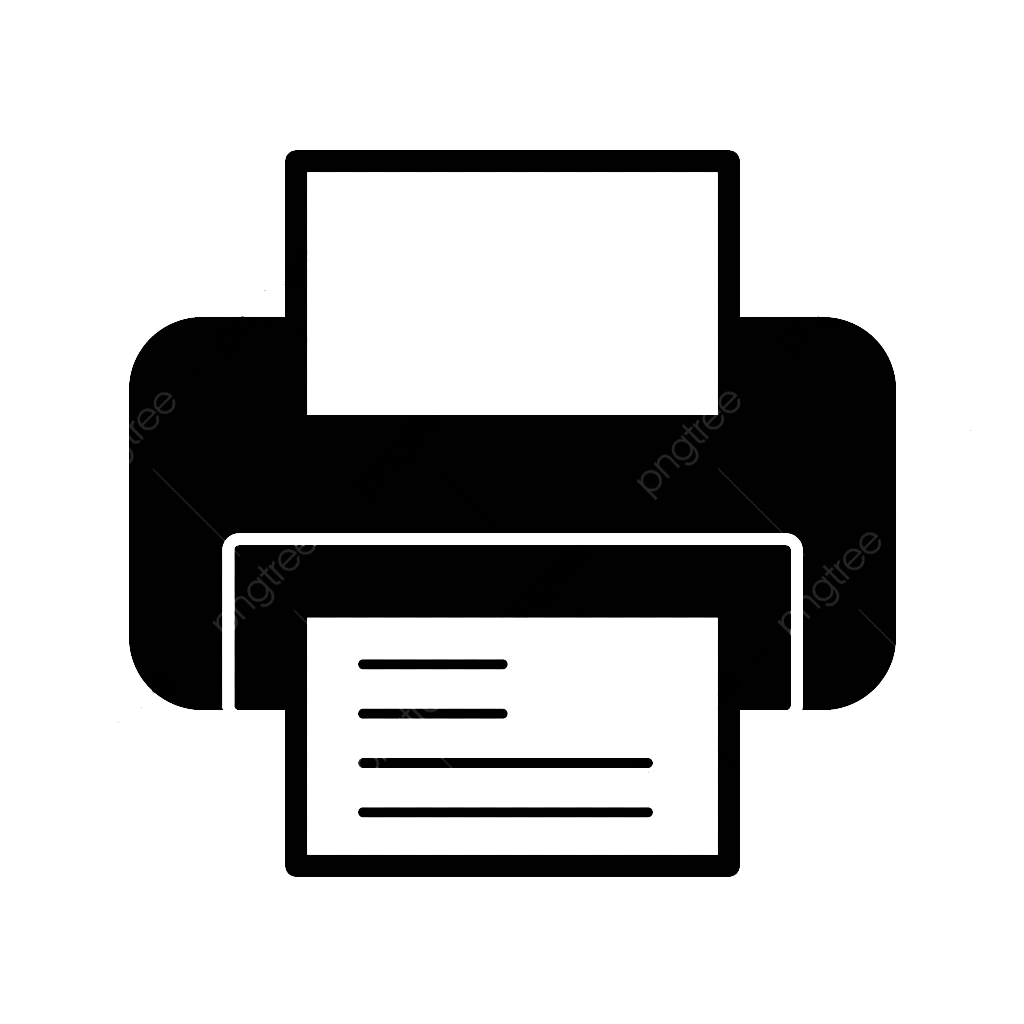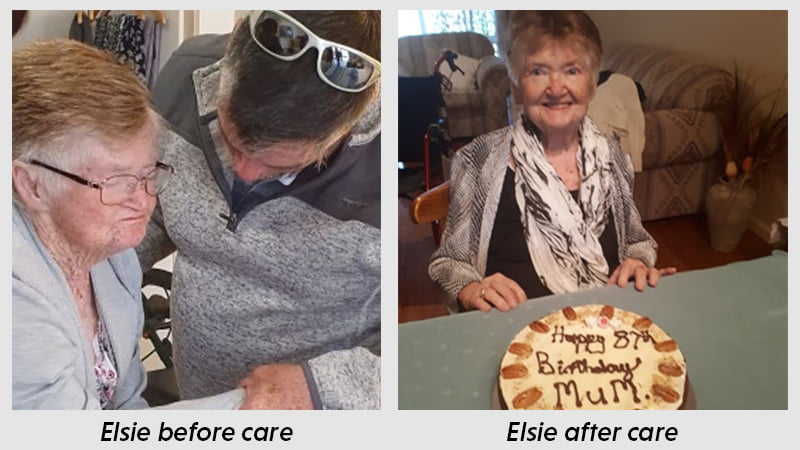 Elsie settled into our Plumpton residential aged care home in September 2019. Prior to entering the home, she had heart complications, progressive dementia and was considered palliative by her medical team. Elsie was sick, she was depressed and totally reliant on support.
What happened next is not uncommon, but it's important to tell Elsie's experience, to highlight the vital role of our homes and the carers who make a difference.
Elsie (aged 87) lived most of her life in Blacktown NSW. She is married to husband George and the two spent a lot of their time together. Both homebodies, they did not venture far from home and were not socialites - they loved each other's company. So, it was difficult for George and the family to move Elsie into permanent care, away from her home of 50 years.
Daughter-in-Law Coralie says Elsie's condition was worsening by the day and the outlook was grim. "She was palliative with heart complications and dementia. She was very sick. She had a lot of trouble moving and I noticed her demeanour changing" she says.
Elsie entered the home and soon settled in with the other residents there. George was able to visit her regularly, along with other family members and friends. Most importantly, the Plumpton home was able to provide the care and support that Elsie needed.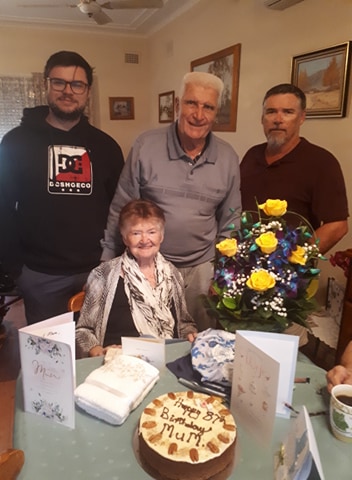 Over the following weeks and months, Elsie's condition started to improve. First her health, then her demeanour, then her state of mind. "I was amazed at her transformation" says Coralie. "She improved little by little every day. She responded so well to the care provided to her, and her depression diminished.
Elsie is turning back the hands of time and is now enjoying all the benefits of a residential care home. As well as receiving the regular care required, she is enjoying her life. There's bingo, arts and crafts, bowls, bus trips and other activities to occupy her time and socialize with others.
"We really thought we were going to lose Elsie by putting her in a home, but she is now thriving and living her best life. Our family will be forever grateful that Southern Cross Care Plumpton has made it such a great experience for Elsie." says Coralie.
Enquire now to discover better Aged Care in Southern Cross Care St Francis' Residential Aged Care by filling in the online contact us form or by calling 1800 632 314.