Generations connecting and working together
April 29, 2022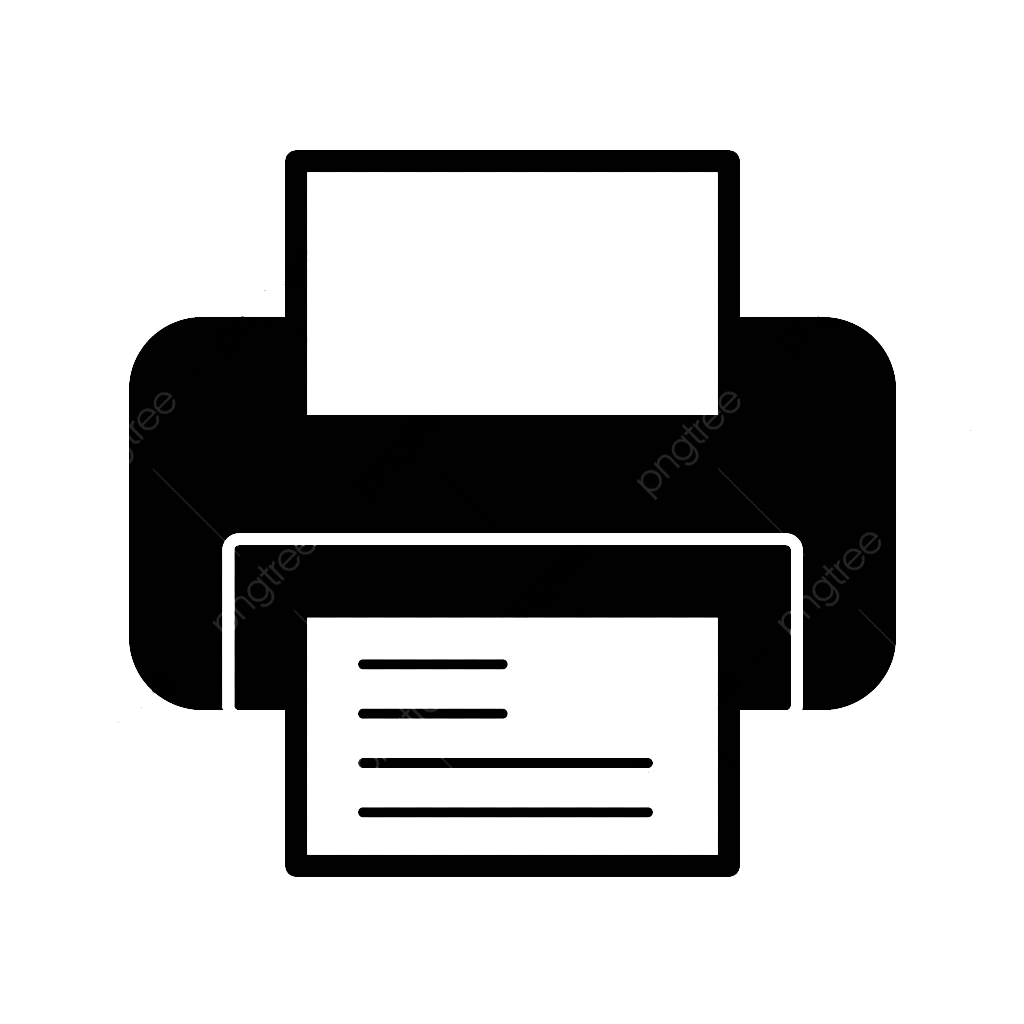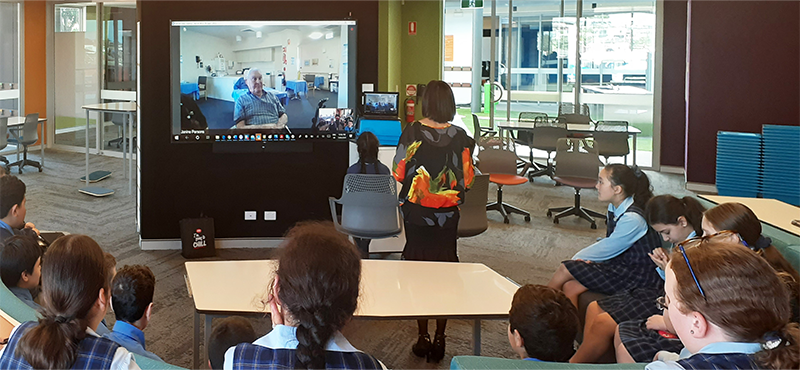 We're celebrating the intergenerational programs in our homes and the purposeful and mutual benefits they bring.
Bringing together people of different ages in an intergenerational program has many benefits for all involved. From developing friendships to feeling a sense of connectedness, interacting with local school children provides invaluable stimulation for residents in our homes.
St Francis Residential Care & Little Helpers on the Run
Our St Francis Residential Care Home in Plumpton is a proud recipient of the Integrated Nursing Home and Children Program run by Little Helpers on the Run, a not-for-profit organisation teaching children the values of kindness and compassion. The program lifts the spirits of residents while greatly enriching the social and personal development of children.
Over the years, residents have enjoyed the special treats and messages the children send. Recently, program organiser, Dr Faryal Zehra, facilitated the INC Giving Back Project for local emergency services: nurses, police and paramedics who have been working tirelessly during the pandemic. Students decorated cards while residents wrote messages of thanks and appreciation.
"This initiative positively impacts on the mental health and wellbeing of the people working in these sectors, while bringing joy and a sense of pride for the children and our senior friends working together to give back to those who protect and serve our community," said a spokesperson from Little Helpers on the Run.
Everyone has the potential to make a meaningful contribution to society, the Little Helpers on the Run program provides children and seniors, who are often left out, with the right opportunities to do so.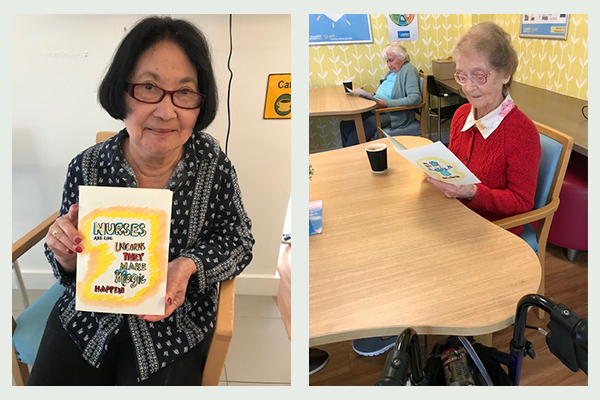 Karinya Residential Care & Corowa Public School
Staff at our Karinya Residential Care Home in Corowa have facilitated a virtual program with students in year 6 and under at Corowa Public School. Together they discuss school curriculum topics and engage in activities that are enjoyable for both groups.
"Intergenerational relationships allow both groups to learn about each other's differences and similarities while building relational capacity and a sense of fulfilment," says Helen Hadfield, Lifestyle Coordinator.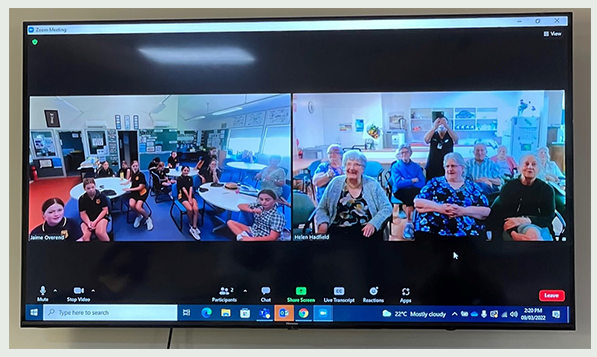 Greystanes Residential Care & Our Lady Queen of Peace Primary School
Residents at our home in Greystanes have developed a close relationship with their local primary school, Our Lady Queen of Peace, over a number of years. From singalong and movement sessions to gift-giving and chapel services, Greystanes residents have built strong connections with the young students.
Recent years have seen the introduction of video calls and online interaction between residents and students. The transition from physical visits to virtual ones has allowed the program to continue during the COVID-19 pandemic.
"Video calls have helped our residents maintain community connection during the pandemic. The relationship with the children brings so much joy to our residents," said Janine Parsons, Lifestyle Coordinator.
Through conversation, the students have learned from the residents' vast life experience while the residents have learned the power of technology and its ability to bring people together.
As we settle into life after the pandemic, Program Organiser and Researcher at Griffith University, Greg Cronan, says "these 'virtualised' face-to-face educational interactions are not intended to replace 'in-person' visits, but to complement them."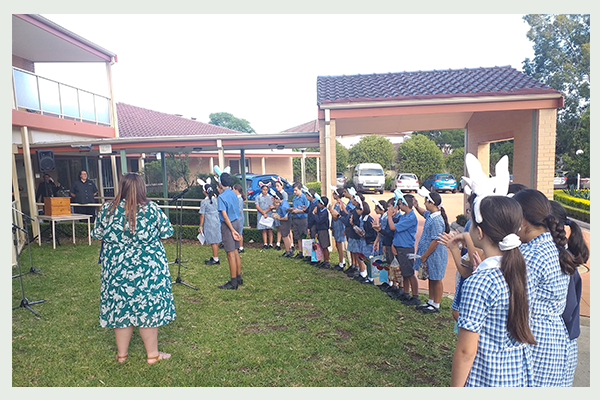 People of all ages can work together to gain skills, values and knowledge. Children improve their language development and social skills while residents combat boredom and develop an enhanced sense of purpose. This type of interaction highlights the significance of lifelong learning and its place in society.
SCC is proud to be promoting greater understanding and respect between generations and contributing to building more cohesive communities. Ageing is everyone's business, we encourage everyone to facilitate connections between generations.