Nagle Residential Aged Care residents visit the HARS Aviation Museum
June 27, 2019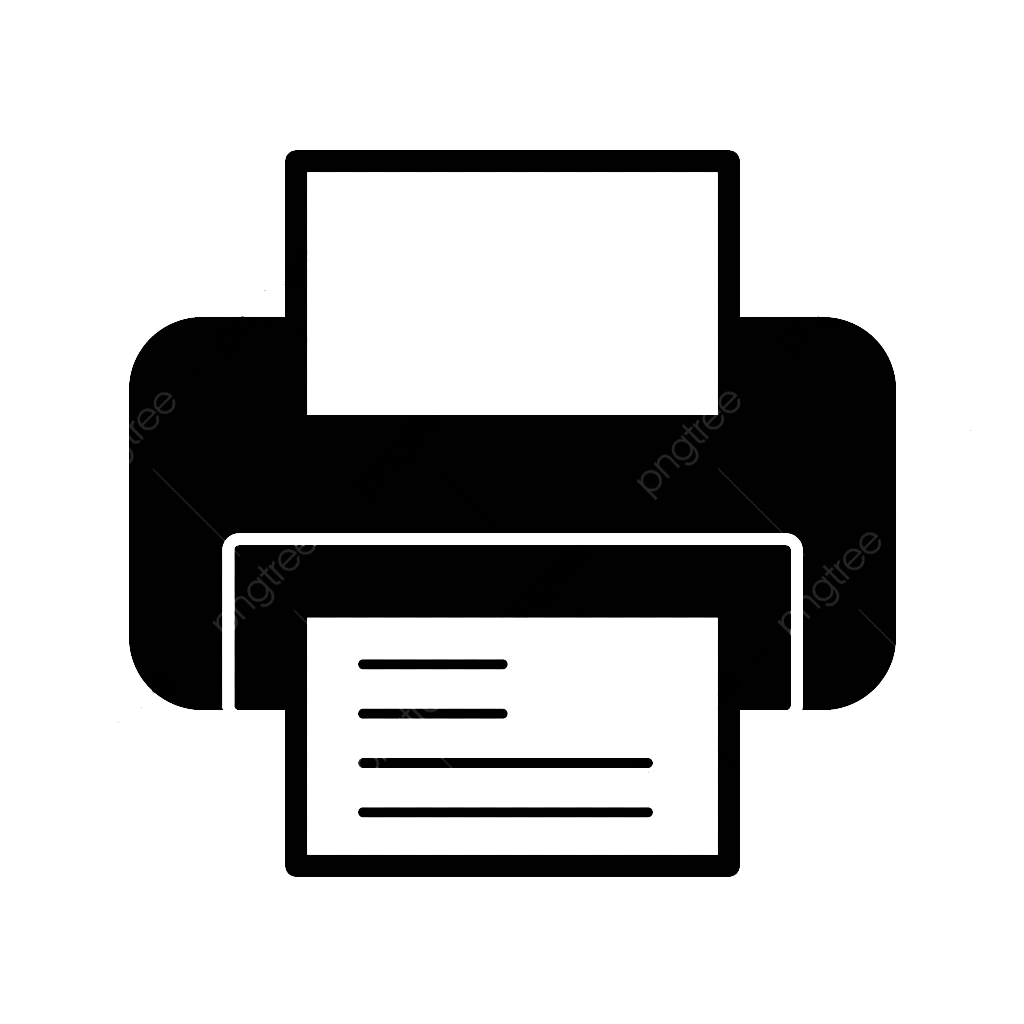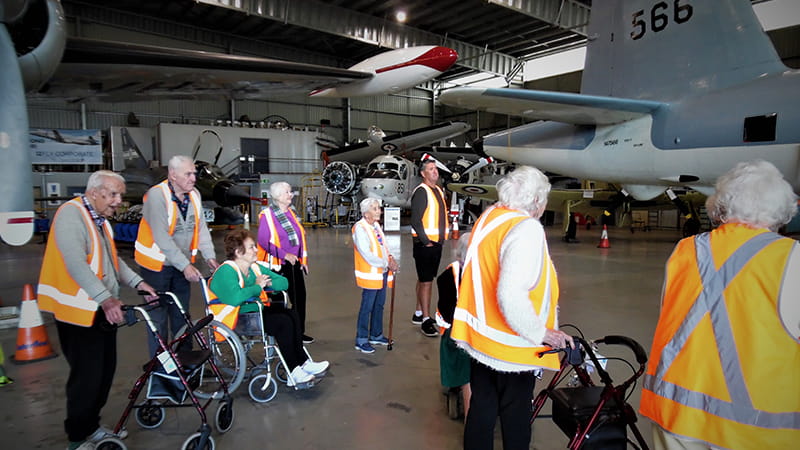 Residents at our Nagle home in Sutherland visited the HARS Aviation Museum in Albion Park for a personalised tour of the vintage aircrafts.
The residents always have a choice about what activities they participate in at Nagle. A while ago they told Dianne, the Lifestyle Coordinator that they'd like more local guest speakers to come into the home so that they could learn more about different topics.
In May, they invited guest speaker Ian, who has a great passion for historical aircraft restoration. Ian is a volunteer at the HARS Aviation Museum and offered to take the group around the museum whenever they wanted to. It was put to a vote and the residents agreed that they would take a bus trip to the museum in June.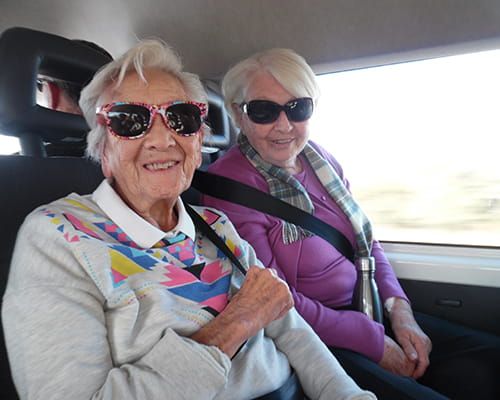 "Eight residents ended up going, and a few volunteers and relatives who were excited as well. It was a big day, we were out from about 9am-3pm but we always have fun on road trips, playing the music they love and singing along, it's a rowdy bunch," said Dianne.
The residents all enjoyed looking at the vintage aircrafts and talking about their memories of seeing or flying in those styles of planes. For Edna, those memories were particularly strong after finding an old spotlight in the style she would have used during World War II to look out for enemy planes coming in over Newcastle at night.
Upon seeing these spotlights Edna was flooded with memories and took over as the tour guide for a moment, sharing with the other residents her experience during the war. Edna plays a big part in the homes ANZAC service each year and having this opportunity to talk to others about her experience is very important to her.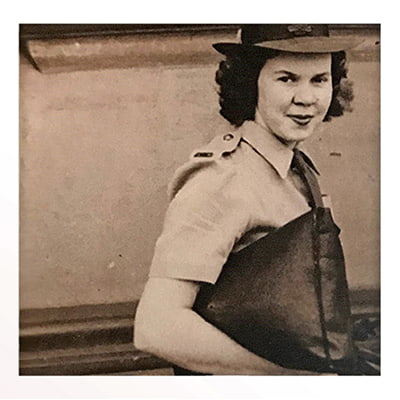 "You don't hear much about us, but I was part of a group of women called the Australian Women's Army Service. Our mission was low key, but it was vital: if Japanese planes had made it to the NSW coast and taken out the BHP steelworks then that would have knocked out our ability to make steel which would have been a major blow to Australia's war effort.
There was a network of searchlights and listening posts to help us detect if Japanese reconnaissance planes were flying at high altitude to scout the area for bombers. A group of us were selected for our good eyesight and hearing.
The assignment meant we women too had to be combat ready. As a group we were trained to shoot .303 rifles and bren guns, though it never came to that. In terms of the war effort, having a unit of women to do this work meant that the men could be freed up for other fighting roles overseas," said Edna.
Dianne has worked as a Lifestyle Coordinator at Nagle for two years now. She has just finished her Certificate IV in Aged Care, but actually started at Nagle in the Kitchen.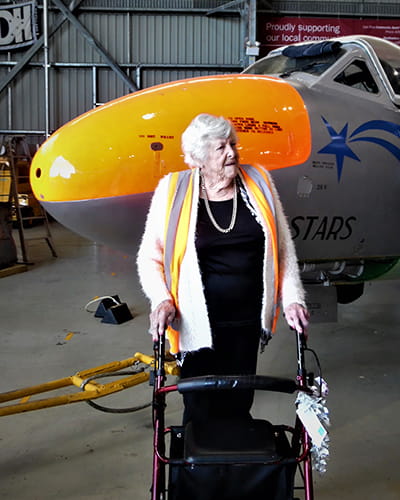 "I was happy working here in the Kitchens, but I saw a part time role for Lifestyle Coordinator going so I looked into it and noticed that what they were looking for matched up with many of my skills. I'm now in this role five days a week and it's been great. I especially like caring for people with dementia, my mum had dementia, so I just treat them like I'd have liked my mum to be treated. They do the same activities as everyone else and go on the bus trips too so that everyone is engaged," said Dianne.
Dianne finds guest speakers that will be interesting to different residents. One resident has expressed an interest in Aboriginal Artwork, so Dianne is asking a local Aboriginal artist to come in and show they her work.
"These new Aged Care Quality Standards are all about the residents being in control and offering them a choice for how they live their lives. I think that we're in a really good position already because I know that's something that we've always strived for," said Dianne.