Renee has found her new home at St Catherine's
July 23, 2021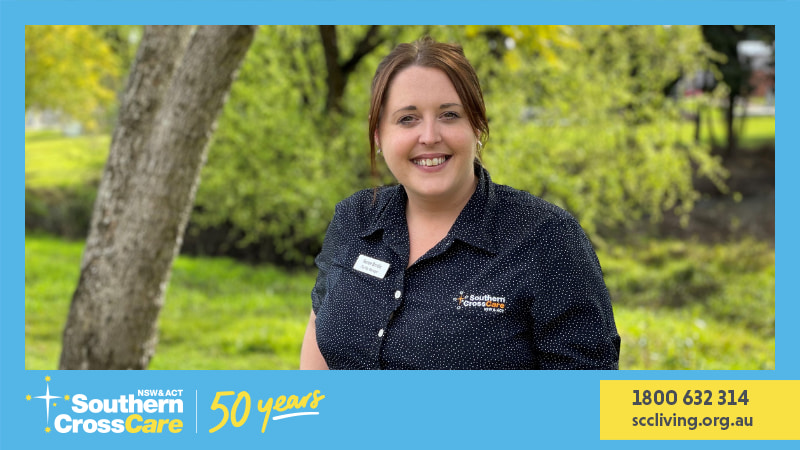 Renee Brodie is the new Facility Manager at our St Catherine's care home in Grafton, and she is ready to make a difference in the lives of her residents.
Renee grew up in Deloraine, a small town north of Tasmania, and whilst she loved the town and its people, she eventually flew the family nest in search of her passion.
She initially discovered a talent for cooking and worked as a Chef in Townsville and then Lismore, where she started her own family. But Renee felt something was missing in her life and wanted to give back to the community, so she gained qualifications in aged care and eventually moved her family to the busy Tweed Coast region.
Renee found her passion in caring for our most vulnerable in the community and became Facility Manager at the Southern Cross Care Banora Point care home in 2019.
"The people in our care homes must feel safe and loved. We should respect them as individuals and take time to get to know them. This is especially important for those experiencing dementia", says Renee.
With a growing family and a desire to experience a more relaxed lifestyle, Renee has recently found her new home in Grafton and accepted a role at St Catherine's as the new Facility Manager.
She now brings her wealth of experience to the Grafton region and is quickly getting to know all her residents and staff well. "I would like to think any of our residents, or their families can feel comfortable enough to talk to me at any time. They need security and comfort in the care we provide," she says.
St Catherine's is currently undergoing an exciting redevelopment. Once complete, it will offer more rooms, café facilities, kitchens, a chapel and a wellness hub incorporating a library, hair salon and lounge areas. External courtyards and landscaped areas will allow residents and families to enjoy time together outdoors.
Articles we recommend
Comments
Commenting is not available in this channel entry.