Spiritual wellbeing and a community of care
April 12, 2021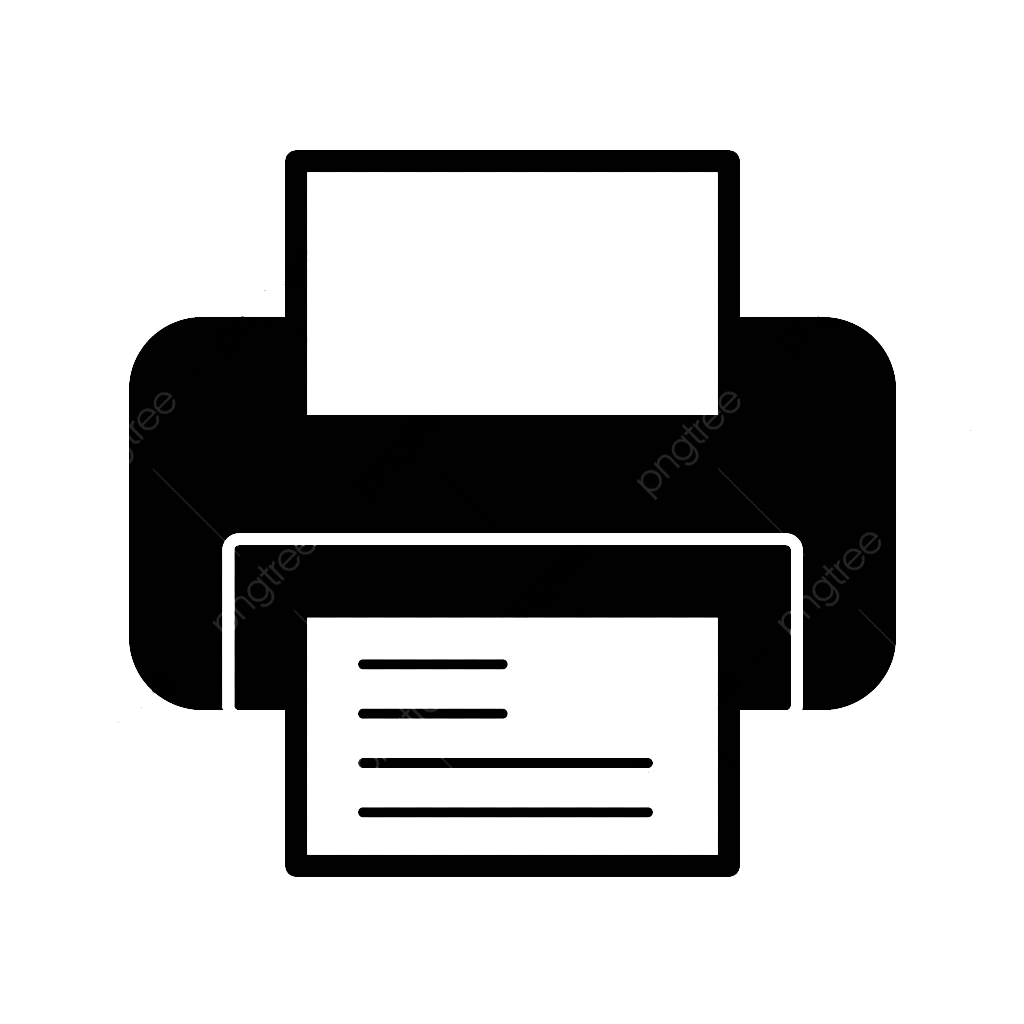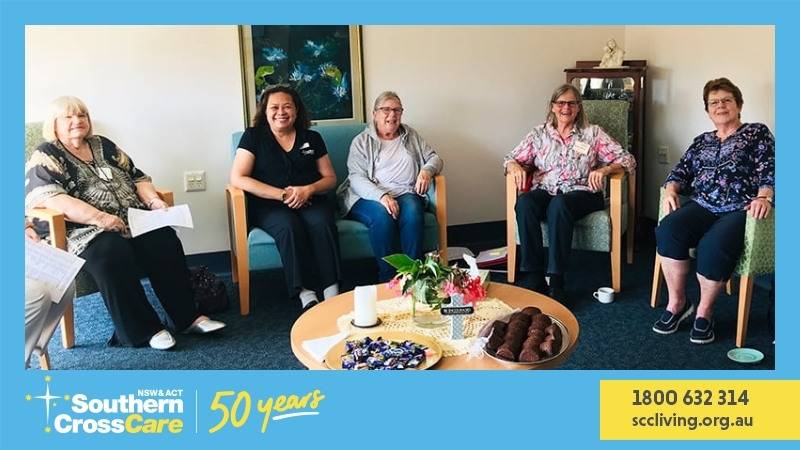 Originally from Germany, Beate Steller has lived in the Sutherland Shire for the past 30 years and has always had a special connection with people of all ages, backgrounds and cultures. She eventually became a Registered Nurse and Social Worker, but after caring for her own mother in ill health, Beate wanted something more meaningful and to give back to our ageing community.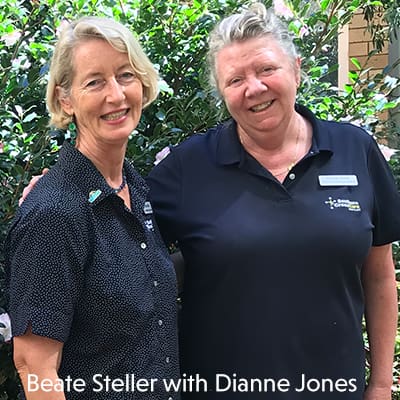 As a Spiritual Wellbeing Coordinator at the Nagle Southern Cross Care home in Sutherland, Beate now encourages the personal spiritual, pastoral and religious care needs of our residents. While her own experience and qualifications are key to the role, Beate knows she can't do it all on her own and fosters a 'community of care' philosophy to truly make a difference.
Beate works closely with Lifestyle Coordinator, Dianne Jones and up to 13 Pastoral Care Volunteers under their watch, who attend monthly meetings and provide support through direct contact with residents of the care home.
However, during the COVID-19 pandemic, these volunteers faced many challenges due to visitor restrictions, and needed to adapt within this community of care to continue their important work.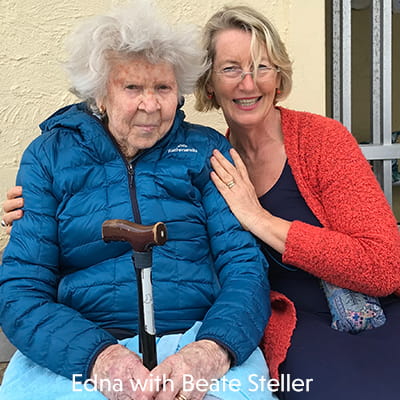 "With the restrictions on visiting aged care facilities and physical distancing measures, our volunteers felt helpless. Many were also in the high-risk category because of their age and so were unable to leave their own homes.
But they maintained their connections with residents through personal letters, phone calls and video chats. They sent flowers and dropped personal shopping requests off at the front door for Dianne to distribute. Some of our residents don't have families close by, so these volunteers can also form very close relationships and keep residents connected to the things that really matter," says Beate.
With COVID-19 now under control, restrictions have eased, and the Pastoral Care Volunteers are able to make a physical connection with residents once more. Dianne says a little more normality is returning to Nagle. "Some of our activities can now include the great outdoors and the local community. We now have bus trips and sightseeing tours each week," says Dianne.
The Nagle Spiritual Wellbeing Team were able to make a resident's dream become reality recently. Edna is 97 and always loved to swim in the ocean. However, her mobility issues and COVID-19 meant she has not been swimming for over 3 years.
The Sutherland Shire Council Ocean Beach Wheelchair Program allowed Edna to take the plunge and be in her happy place again, to experience the saltwater and waves at Shelly Beach. Despite some grey skies, this little mermaid said the experience was 'just wonderful'.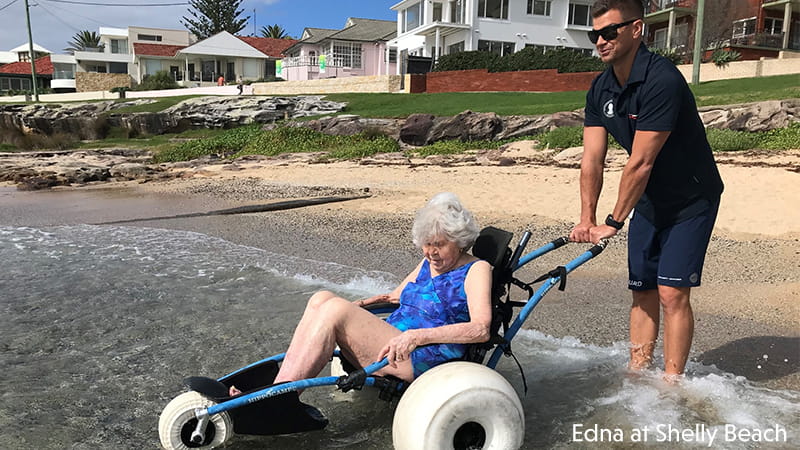 Beate says these types of moments in life are precious. "To see a resident's smiling face, to hear them laugh or even just give a quick wink, fills me with joy because I know we have just made a difference in that person's life."