Sue is bringing smiles to Leeton residents
June 10, 2021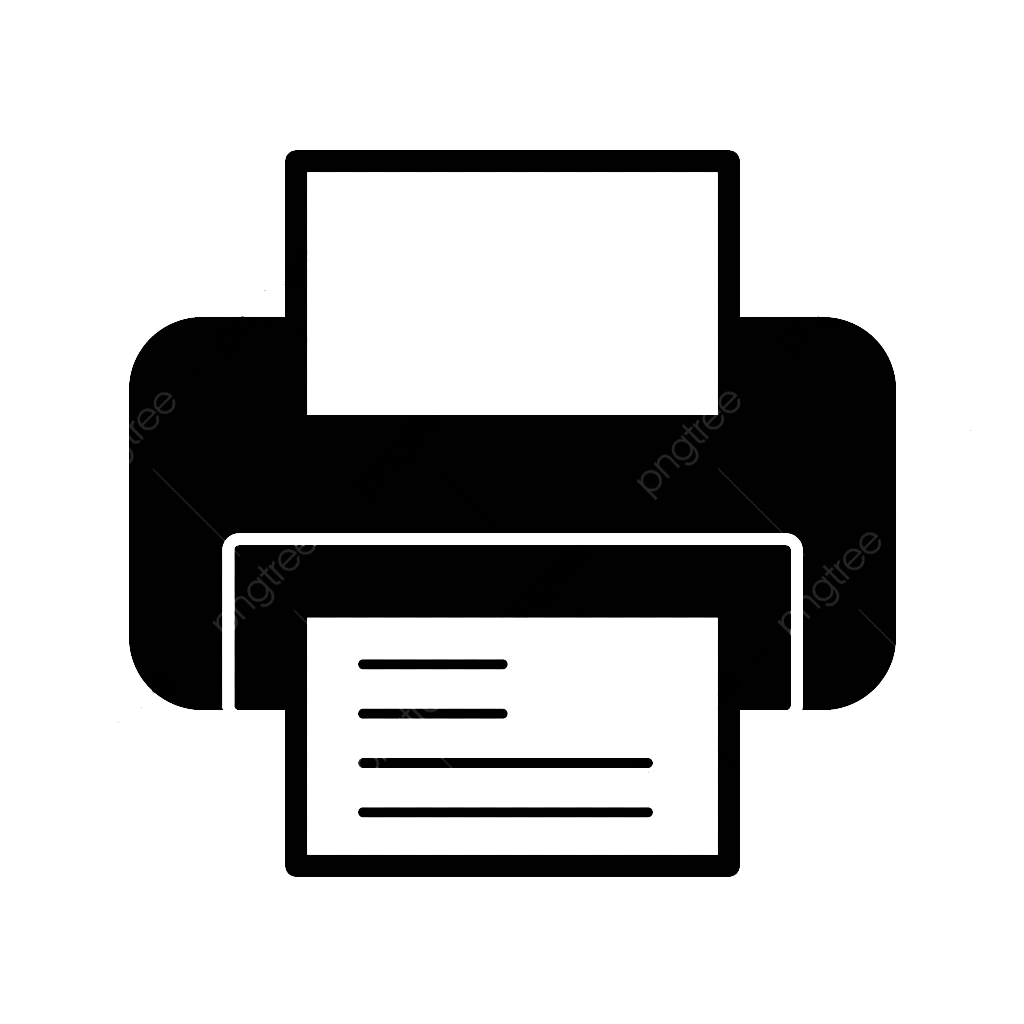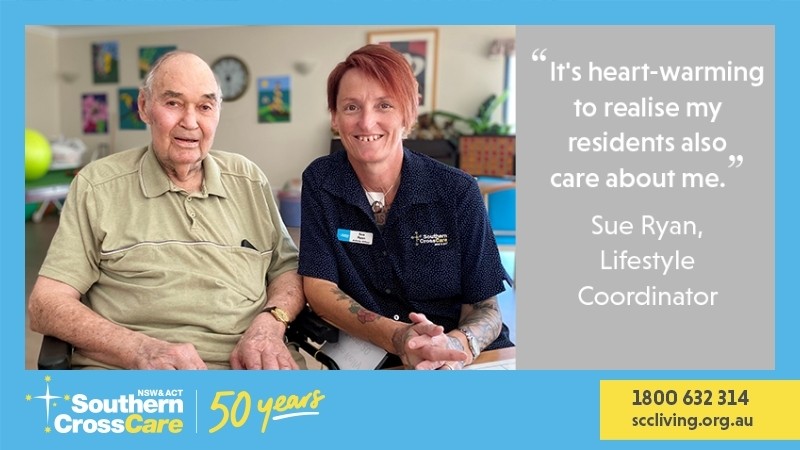 Sue Ryan is a well-respected member of the Leeton community. As Lifestyle Coordinator at the Southern Cross Care Assumption Villa, Sue has also earned the respect of her residents and formed many genuine friendships. Sue's passion for caring and putting smiles on resident's faces is stronger than ever before. She is preparing to celebrate her 20 years of service this month and continues to be very passionate about her work and make a difference in the lives of her residents every day.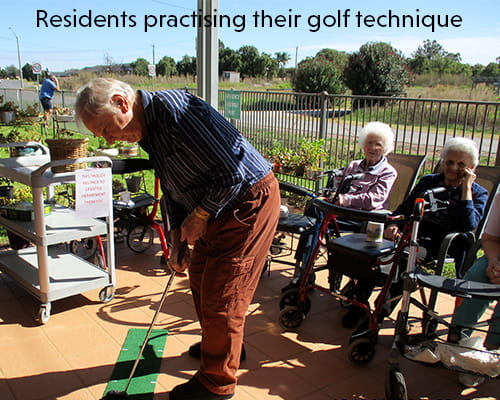 Sue and her husband Buster were always very involved in supporting others in need and would conduct hay runs to drought, fire and flood-affected communities near and far away. Sadly, Sue's husband passed away last year, but she was determined to continue the hay runs and work at the Villa. For Sue, caring for others is in her blood, and it's what gets her out of bed each day.
"I had some time off last year but found solace and contentment in returning to work because it's what I know and love", says Sue.
"My days at the Villa are jam-packed but also very rewarding and satisfying. I have an opportunity to make my residents smile and feel happy, and I provide meaningful activities to brighten their days. They also like to hear about my community work, and it's heart-warming to realise that they also care about me."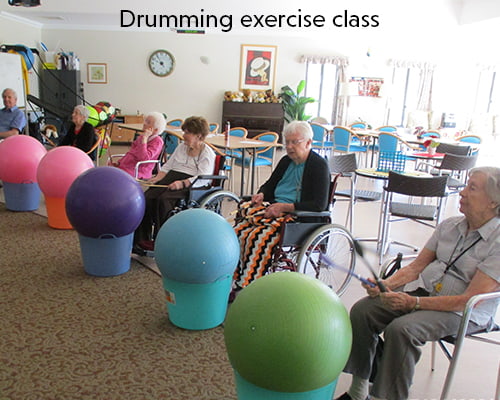 Like many other residents at the Villa, Don Kelly has become friends with Sue and developed a strong connection. Don is a retired Farmer and loves to hear about Sue's regular hay runs and her work helping other farmers in the region.
The conversation is vital for the residents at Leeton, and good communication makes residents feel valued, cared for and puts them at ease. But there's also plenty to do to help with physical and mental stimulation.
Some of the activities at the care home include bingo, cooking, BBQ's, board and card games, bowls, tai chi, exercise and relaxation classes, arts and crafts and regular bus outings. As Lifestyle Coordinator, Sue enriches the lives of her residents through entertainment and exercise of mind and body, in effect providing a sense of purpose.
Sue continues to be a valued member of her community and the Villa and is looking forward to celebrating her 20 years of commitment with residents and staff.
Comments
Commenting is not available in this channel entry.
Sue has always been a Carer, kind & supportive to all. Buster & Sue complimented each other, always giving so much to friends, community and work. They are genuine people and I can only wish Sue all the best for everything. Hoping she celebrates 20 years of service and here's to a valued member of a team that obviously loves what she does. Congratulations Sue & all residents and staff. Top effort xx
Sue is such an amazing and inspirational person. The community is lucky to have her and it's great to see her acknowledged in this article.
Sue you are an amazing person and always ready to help others - it's a privilege to know you and to see your strength shine through even though you have had so much sadness. Buster would be so proud of you continuing his legacy - take care and remember you are loved by so many!