Connecting with loved ones during COVID-19
April 23, 2020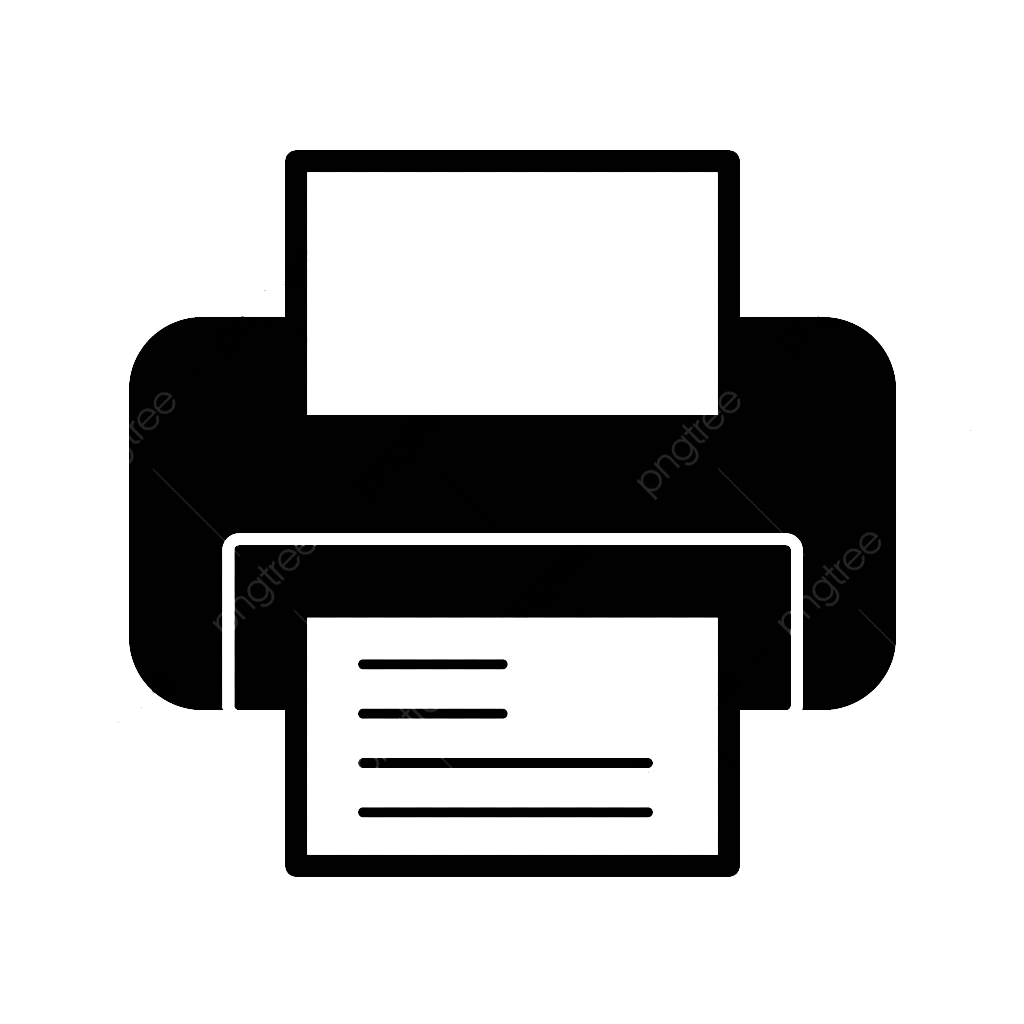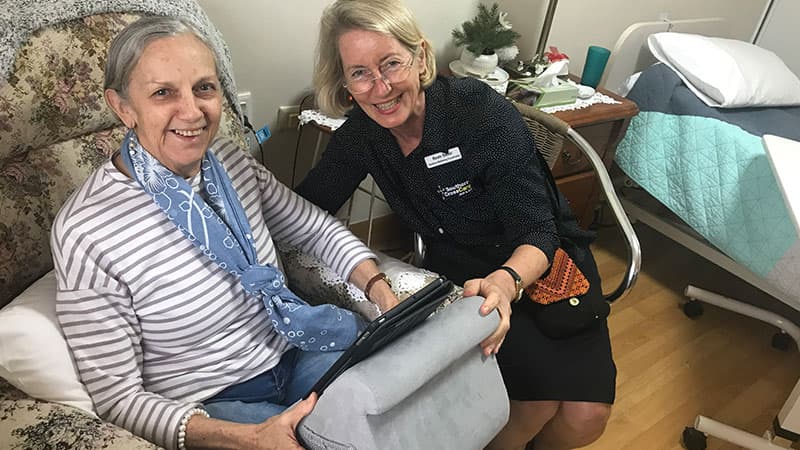 COVID-19 has changed the way we think about connecting with each other. Social distancing, home isolation and travel restrictions have all impacted on our lives. Keeping our most vulnerable safe and well in aged care has meant even tougher restrictions, which is challenging for families wanting to connect with residents.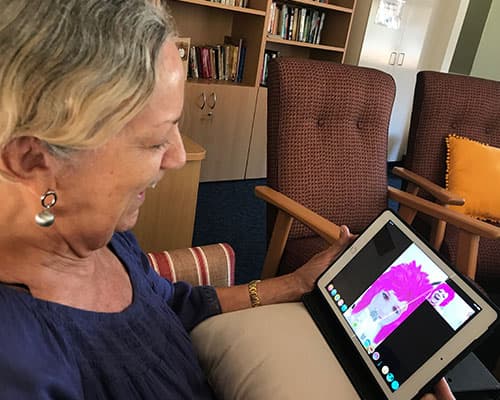 For most aged care residents under lockdown, families are unable to visit, hold or hug their loved ones. Some families may be spread across the country, or even the world, so technology plays an important part in connecting families.
"It's all about the importance of embracing technology in our homes, in order to better connect residents with their family, friends and communities" says Beate Stellar.
Beate is a Spiritual Wellbeing Coordinator who uses iPads to assist residents with the available technology, setting up applications like Skype and FaceTime, guiding the conversations and problem solving.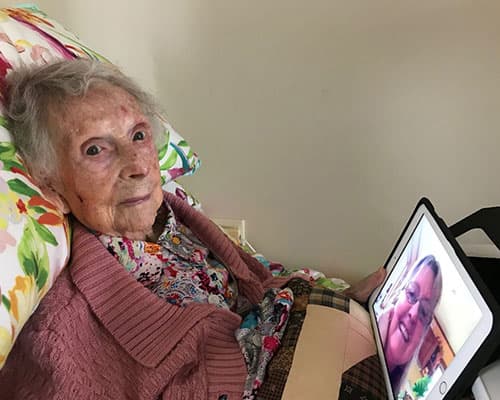 What we are all learning is that physical isolation does not necessarily mean you have to be socially isolated. Technology in aged care means access to online programs and streaming of religious services and activities such as dance and exercise classes to ensure our residents emotional wellbeing.
Intergenerational programs can also continue without the need to visit facilities, using the latest in video technology. Intergenerational learning programs with local schools, using video conferencing technology, allows students to interact and engage with residents remotely and regularly.
Thinking creatively and adapting the way we engage with our loved ones in aged care will help us stay socially connected. Here are some ideas to consider during isolation.
1. FaceTime Family
FaceTime lets people make video calls. You can use an iPad, iPhone or a MacBook. Its easy to use and the video quality is better than some other applications.
2. Skype calls to loved ones
Skype is an application that allows people to video call anywhere using an Internet connection. It is free to download and easy to use. Download Skype here to get started
3. Phone calls and letters
A reassuring phone call can help families cope better during isolation. Some residents also love to receive letters, photos and drawings of family and friends. Letter writing can be more beneficial to mental health and reduce levels of social media anxiety, after excessive amounts of time spent on screens. Young grandchildren especially love putting crayon to paper and writing short letters and grandparents always love receiving them.
4. Butterfly Kisses
To help brighten up our care homes and allow families to communicate with residents and residents with their families, you can send a butterfly kiss. You can send a kiss to someone special or send a kiss just to brighten a day. Get all the members of your family to colour in a butterfly and be as creative as you wish.
The butterflies will be put up in the resident's room, hallways and staff stations as a reminder to stay bright. Residents will be able to spread their wings and get creative by sending butterflies back to family members as a way of keeping in touch. Download butterfly templates here
Everyone is feeling the impact of COVID-19 on our daily lives. We recognize its difficult for loved ones to be separated from family but its important to keep everyone safe at this time. For more information about COVID-19 read our blog 'What can we do to protect ourselves from Coronavirus COVID-19'