Celebrating our Diversional Therapists
February 13, 2023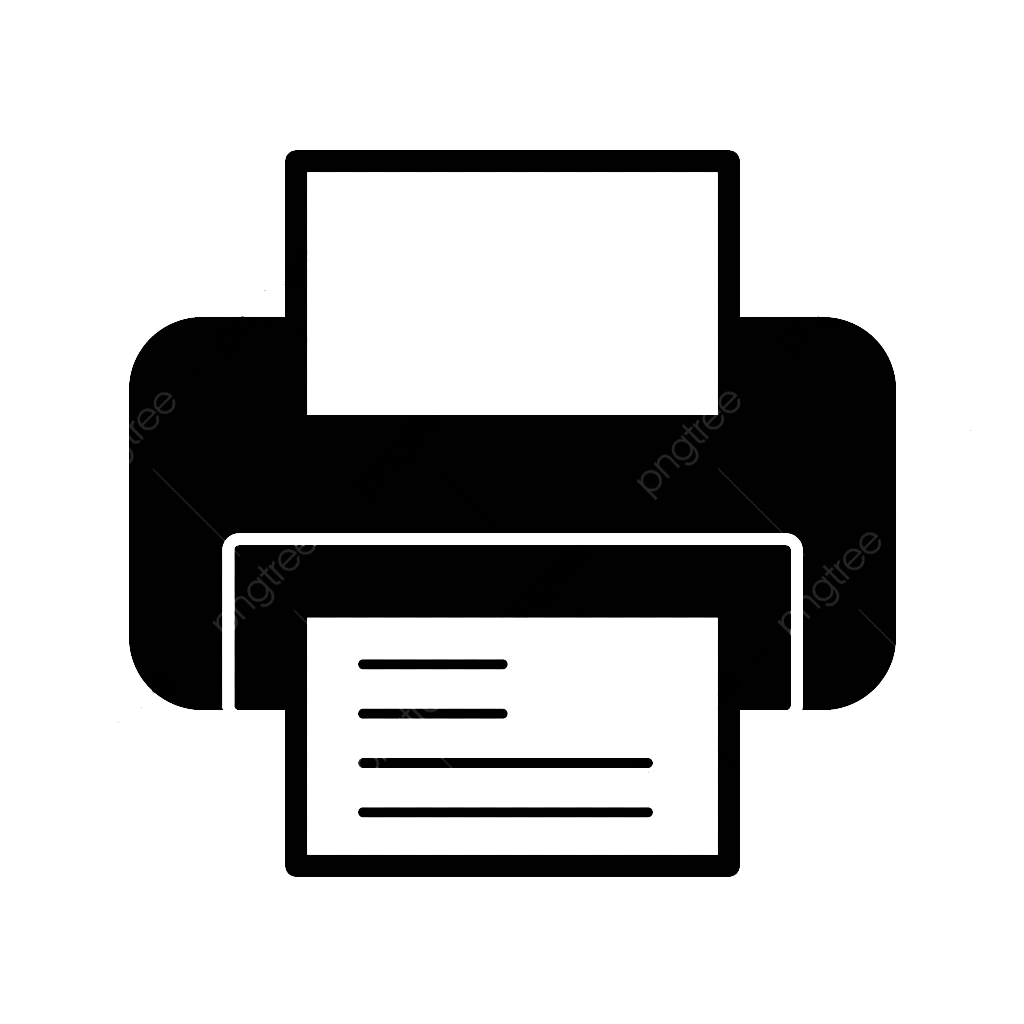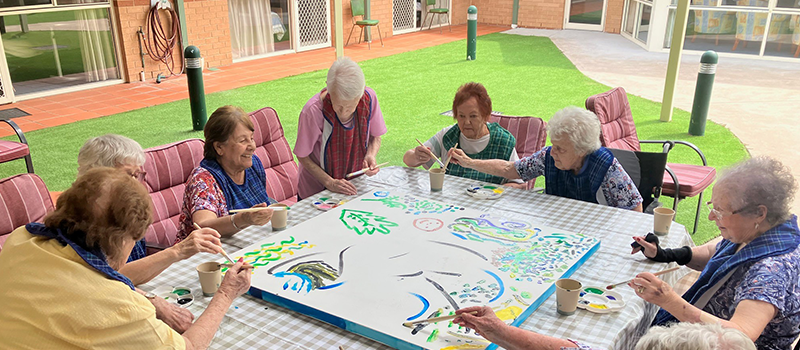 This Diversional and Recreation Therapy Week, we're celebrating the wonderful work our team of dedicated Diversional Therapists do for residents every day.
Diversional Therapists create spaces and opportunities for individuals to participate in activities that promote self-esteem and personal fulfilment. They facilitate individual resident choice, decision-making, and participation when developing and managing leisure-based programs.
Southern Cross Care NSW & ACT is leading the way with our award-winning Care and Engagement model which places residents at the very centre. We have 10 Diversional Therapists in our team supported by over 100 Lifestyle and Engagement Officers.
Meet Rachel Askew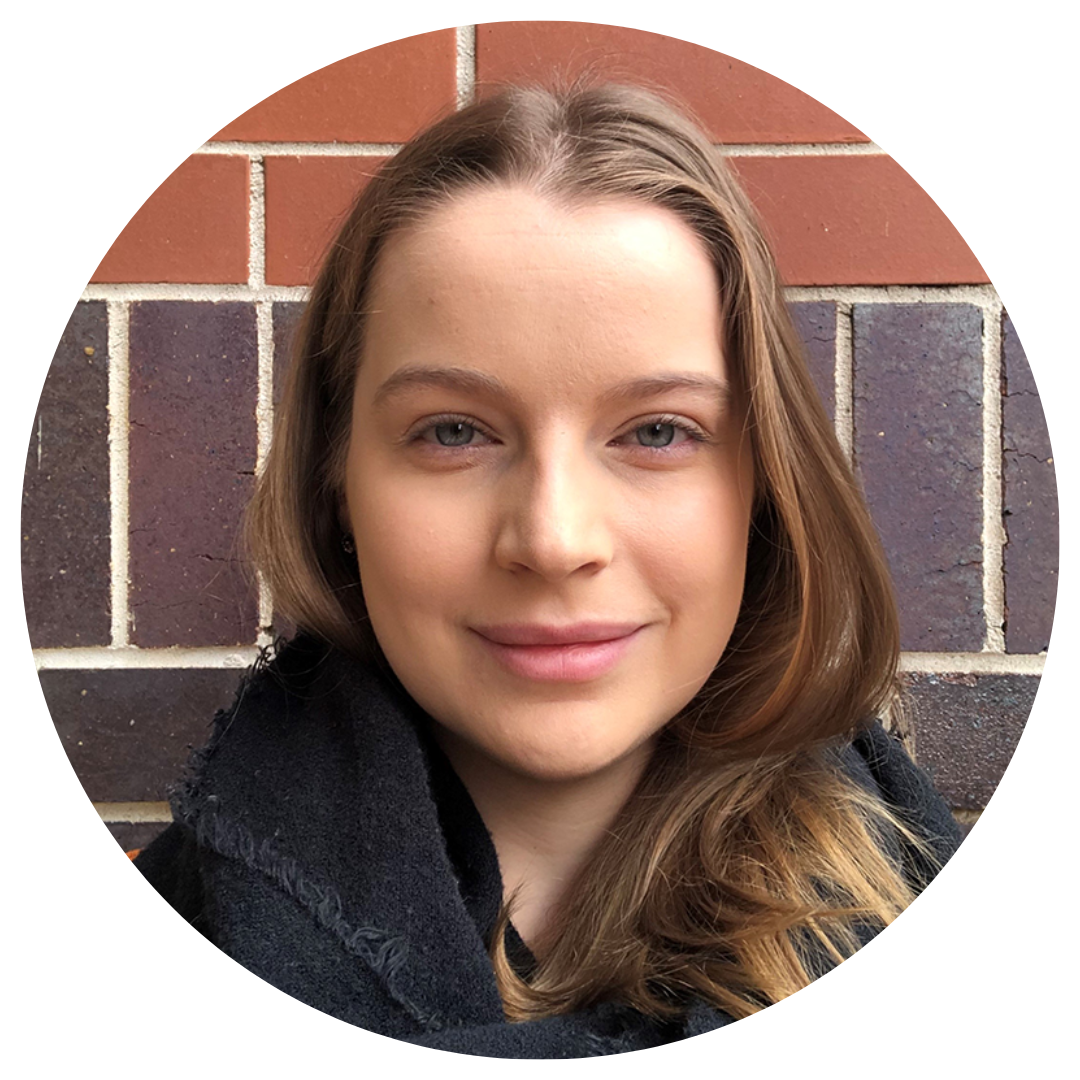 Rachel Askew is a Diversional Therapy Advisor who is passionate about Diversional Therapy as a practice, and the professional development opportunities it offers in Aged Care. She is a board member of the Australian Recreational Therapy Association, which aims to promote and advance the profession. Rachel also established the association's Sydney Aged Care Interest Network Group in 2018 which invites Diversional Therapists and lifestyle staff to meet monthly for networking and professional development.
Working as a Diversional Therapist in Aged Care since 2014, Rachel now primarily supports staff in our Leisure and Lifestyle Teams to help them develop professionally and create quality programs that meet the needs and interests of residents.
She says it is important to create engaging and exciting calendars of activities for residents that cover cognitive, physical, social, emotional, spiritual and creative domains.
Rachel says Diversional Therapy is about tailoring leisure and recreation activities to improve the health and well-being of residents, so that they can meet goals, such as returning to something they love after an injury and helping them maintain their social interests. "We can see the positive difference in residents as a result of the important and holistic support we provide"
Meet Gillian Jones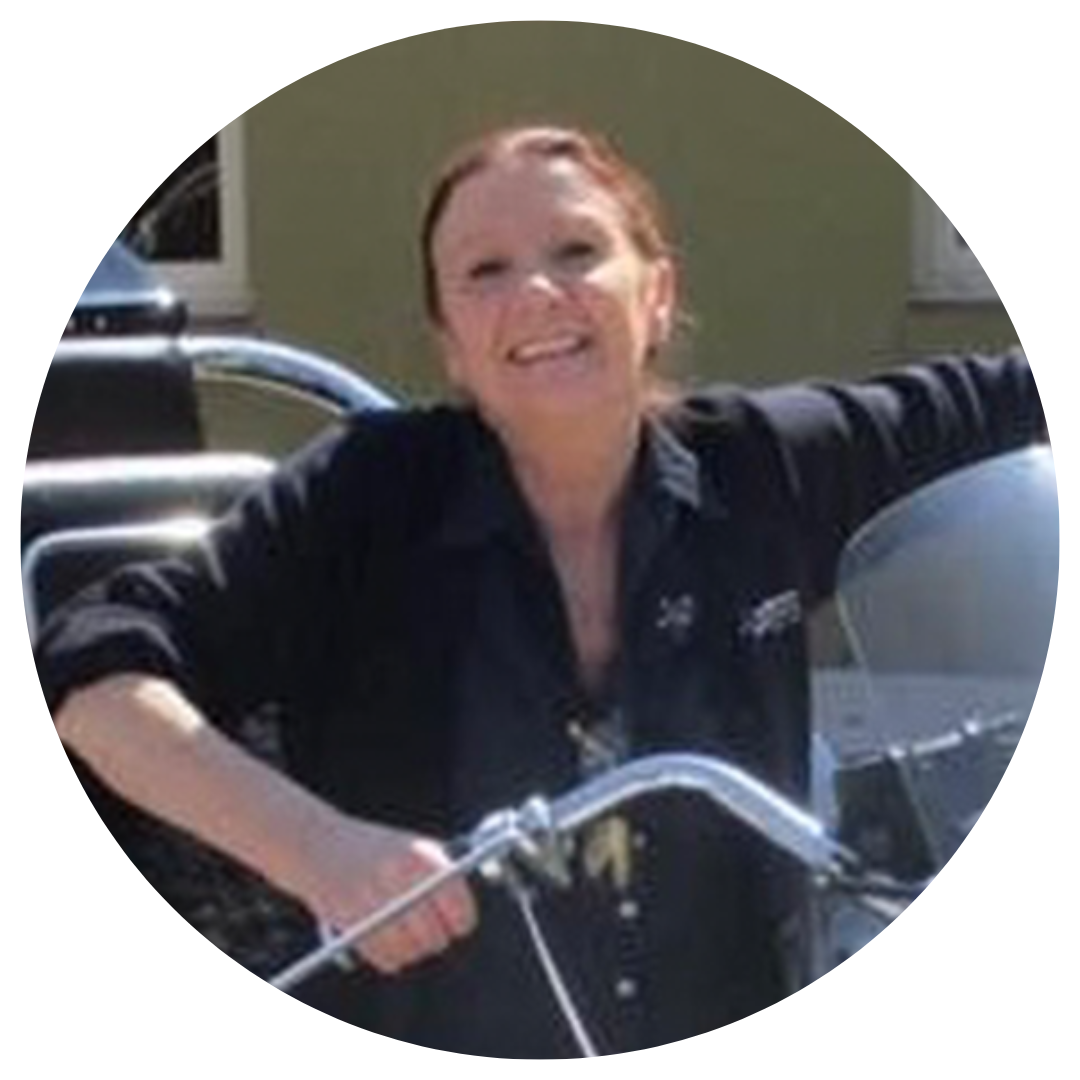 Diversional Therapist, Gillian Jones, says a lot of people tell her she has the best job in the place. "I have to agree with them," she said.
Gillian has been working at St Francis Residential Care home, Plumpton, for almost two decades. As a Diversional Therapist, Gillian brings more than just joy to the residents. She explains that Diversional Therapy activities bring other benefits to residents, including social and cognitive skills.
Throughout her career, Gillian has seen the role of a Diversional Therapist develop in leaps and bounds.
Technology has also evolved, with virtual reality (VR) making its way into residents' activities in recent years. She said VR has allowed residents to explore in a safe environment and get a taste of adventures they want to experience again or have never had the chance to, such as driving and whale watching.
Gillian says, "if the residents are keen to do it, we're keen to try it," with boxing one of the latest Diversional Therapy activities on offer at Plumpton. She reiterates that age shouldn't restrict residents from doing what they love or want to try, so long as the activities are tailored to suit everyone's needs.
"It's a beautiful thing to witness, and I am so proud to be a part of it. It's very special," she said. "A lot of people tell me they start living when they get in here, and I love hearing that."
Meet Abbie Dawson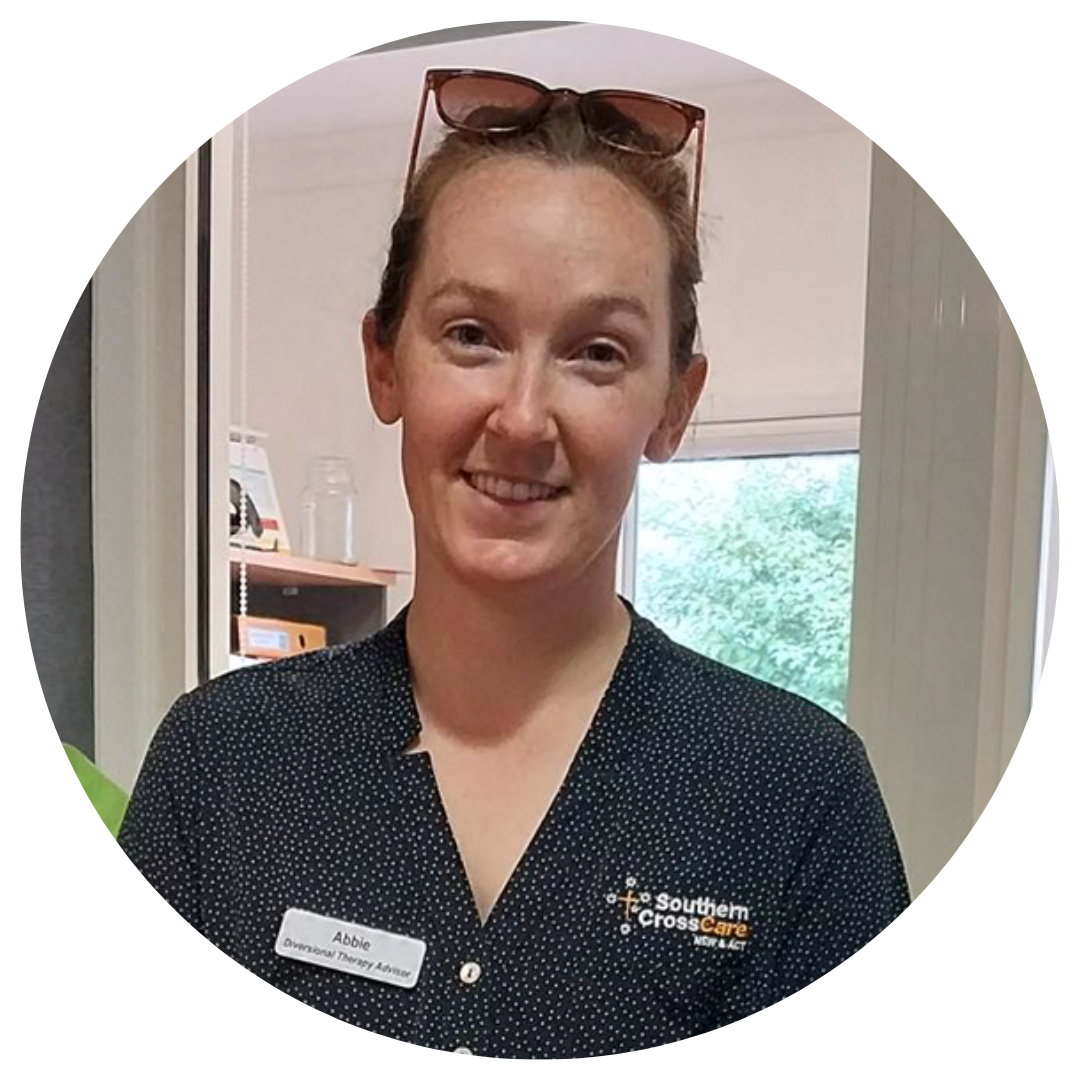 "We do more than just activities. We are more than just people who entertain," says Abbie Dawson, Diversional Therapist Advisor.
Abbie has been with Southern Cross Care for six months advising the Leisure and Lifestyle teams across the South-West Slopes, Riverina, Goulburn, and ACT to support purposeful living and engagement for every resident.
Having recently made the move to Southern Cross Care, Abbie has noticed the emphasise that the not-for-profit has placed on resident-centred Diversional Therapy.
She has also enjoyed working with a team of Diversional Therapists compared with previous roles where she has flown solo. "Being able to collaborate and share feedback from other Diversional Therapists allows us to grow as an industry and also my professional skills."
For Abbie, working with older people in Aged Care, particularly those living with dementia, is the reason why she loves diversional therapy. She thrives on establishing strategies to overcome barriers and giving residents the quality of life they deserve. "You can walk away at the end of the day with the biggest smile on your face," she said.
Abbie says Diversional Therapy can "help with fall prevention, increased positive feelings and reducing feelings of loneliness, and isolation. It can help with responsive behaviours and anxieties."
It can also increase residents' ability to feel like they belong to a community and gives them a chance to give back. "It gives them a chance to kind of go, 'this isn't just a place to rest, this is also a place to continue working' because they have done that their whole their life," she adds.
Meet Barbie Tsakmakis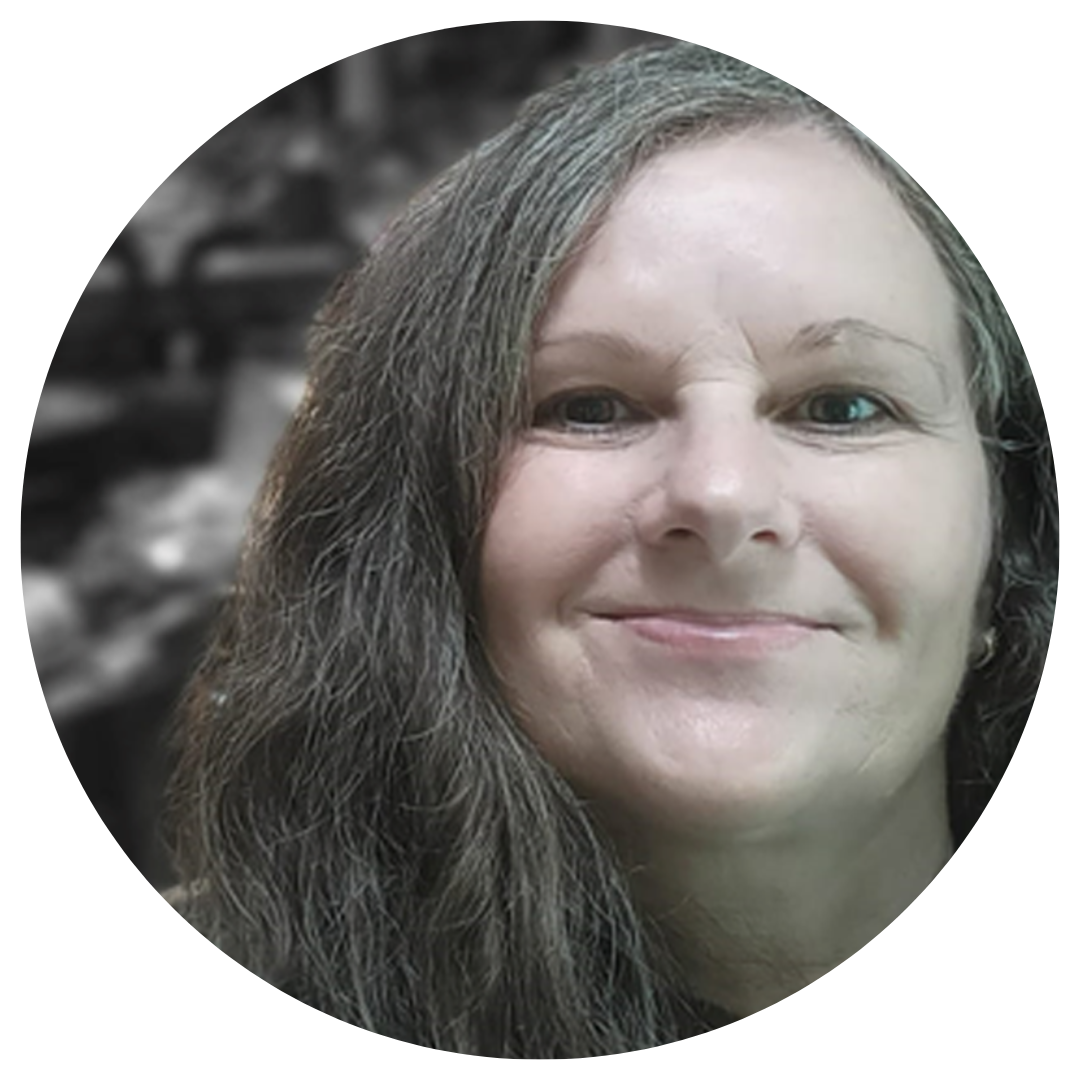 There's always more to learn, according to Diversional Therapist Advisor, Barbie Tsakmakis.
With a background in nursing, Barbie has continued to develop her skills in Diversional Therapy to improve the lives of Aged Care residents. "I don't think you can ever get enough education around this," she said.
With a particular passion for Dementia Care, Barbie has pursued training and research in this space to transcend learnings into her Diversional Therapy practices. She is currently turning her focus to psychology and mental health, not only to improve the support provided to residents but also to their families and loved ones as well.
Barbie began her role with Southern Cross Care about a year ago and says she loves teaching and helping the Leisure and Lifestyle teams. For her, the most rewarding part of the job is seeing the residents' smiles on their faces when they are supported to pursue their hobbies and interests.
"Diversional Therapy is a very caring and connecting role," she said.
"Diversional Therapy is an integral part of our residents' lives. Without us, residents, wouldn't have the opportunities to get out on the bus and continue activities like sewing and knitting and all the lovely things they enjoy."
Meet Cheyenne Daniels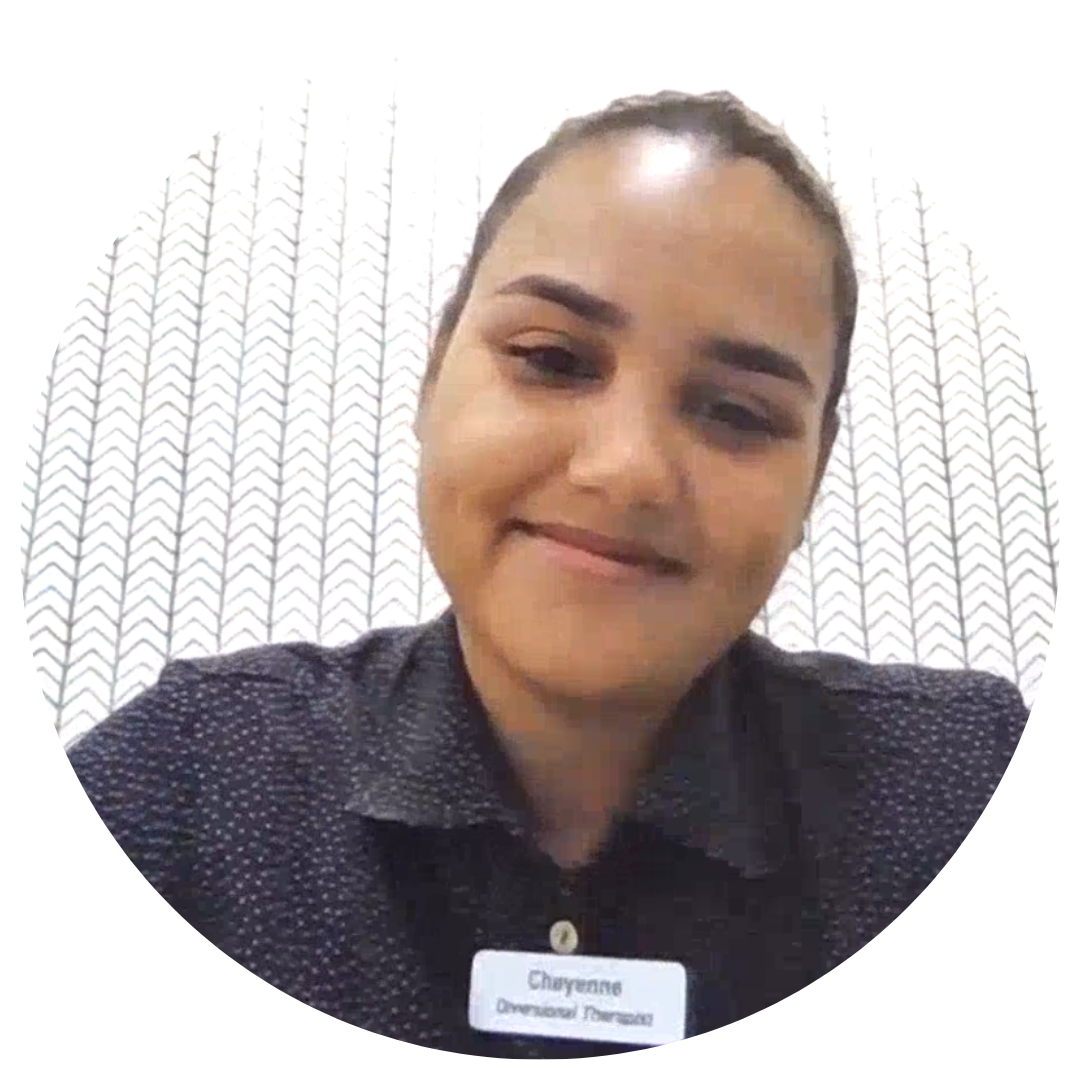 Cheyenne Daniels completed her university placement with Southern Cross Care and instantly fell in love with Aged Care. Having recently graduated with a Bachelor of Health Science (Recreational Therapy), she was offered a permanent role as a Diversional Therapist working within our Residential Care homes in Sydney's East.
For Cheyenne, the most rewarding part of her role is hearing positive feedback from residents trying activities out of their comfort zone.
"I'm so glad you encouraged me to do that, they say, it makes me so happy," said Cheyenne.
Collaboration between the clinical care staff and the Diversional Therapists is crucial to meeting all the needs of the resident. Cheyenne ensures she and her team are always communicating with the Registered Nurses and Carers to provide the best care possible for the resident.
New to the industry and eager to take on its challenges, Cheyenne has become a strong advocate for anyone considering a career in Aged Care.
"People are hesitant to join Aged Care, but it's such a fulfilling job. I love working with people, especially older people and hearing their stories," she said.
"I'm excited to see how Diversional Therapy continues to evolve in the coming years," said Cheyenne, who has a network of experienced team members guiding her in her Aged Care journey.
Would you like to join our Leisure & Lifestyle team? View all our current opportunities here.