Recognising Our Caring People
September 20, 2023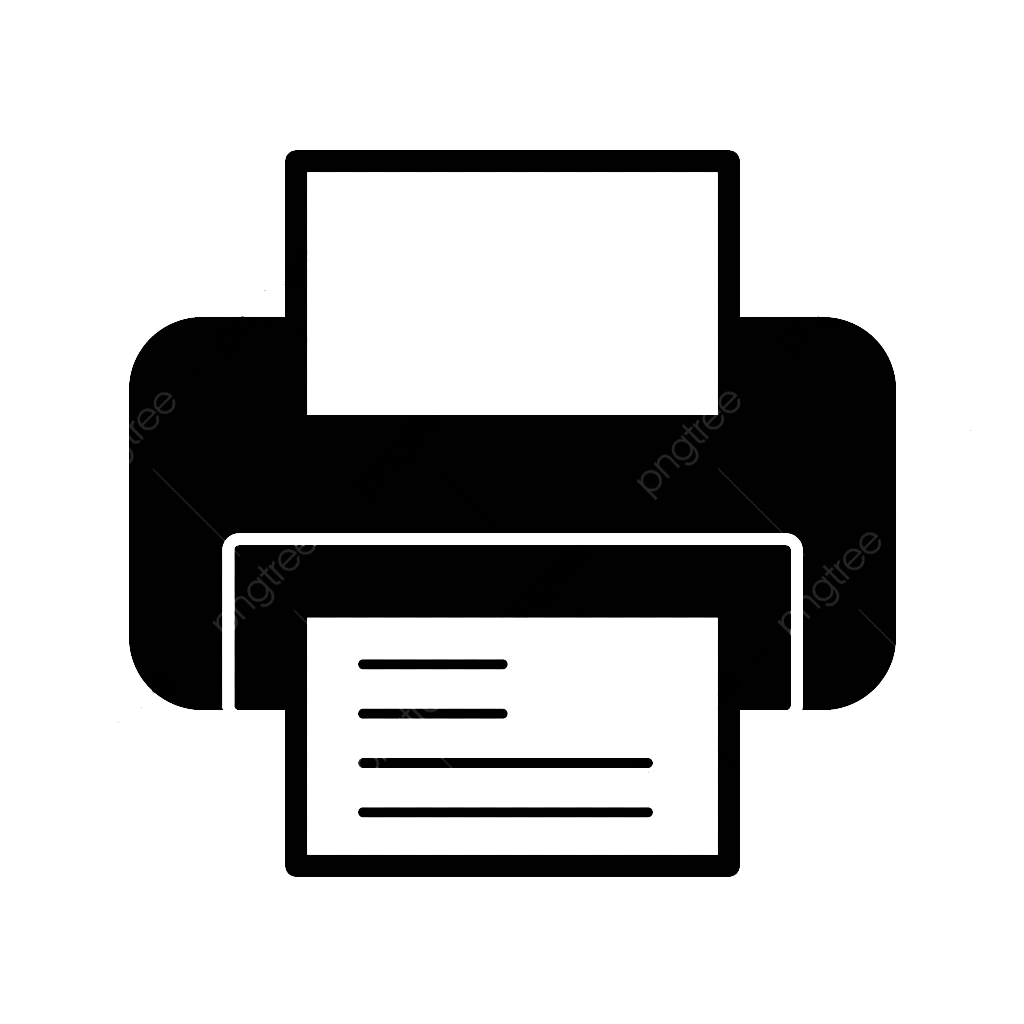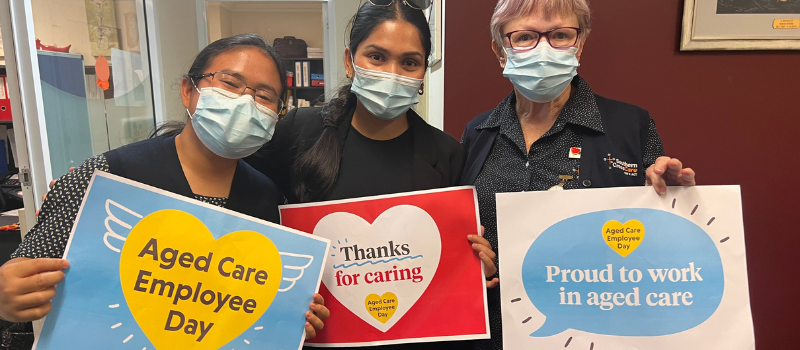 Pictured: Our team celebrating Aged Care Employee Day.
On Monday 7 August we said thank you to our Aged Care Superheroes for Aged Care Employee Day.
We believe each and every team member, no matter their role, is an aged care superhero.

Celebrations were held across our locations throughout NSW and the ACT, honouring our team's vital role in enriching the lives of our beloved residents, clients, and their families.
It was wonderful to see teams embracing their inner superhero, dressing up in costumes and representing our very own HEART values.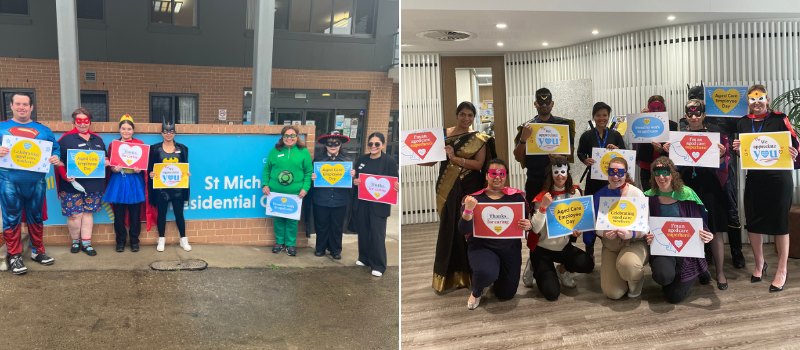 Pictured: Our team across NSW & ACT celebrating Aged Care Employee Day.
Coinciding with Aged Care Employee Day celebrations, we were delighted to announce our annual Gold HEART Award recipients.

Winners received a trophy, prize, certificate, and a very special gold HEART pin.
Our annual Gold Heart Award Winners for their outstanding commitment, contribution and dedication to SCC are:
• Leadership – Susan Drummond
• Care Excellence – Amanda Cleary Schofield
• Clinical Excellence – Elizabeth Costigan
• Support Excellence – Hardik Gabani
• Customer Service Excellence – Dikshya Singh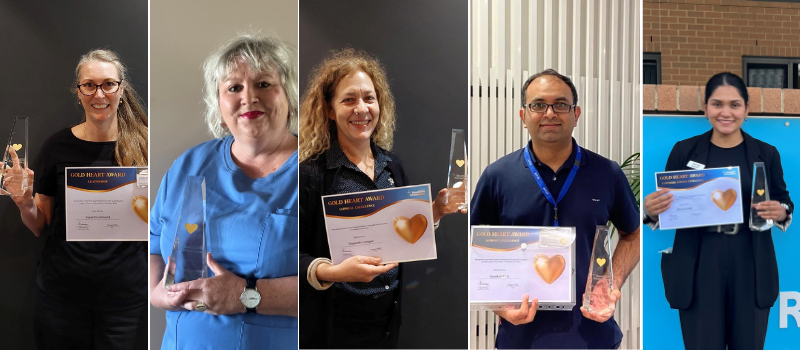 Pictured: Gold HEART Award Winners Left to Right.
Team Innovation Award Winners that introduced an innovative idea, program or service that benefits our residents, clients and/or staff:
Engagement & Purposeful Living Team

Thornton Park Residential Aged Care Team

Application Services Team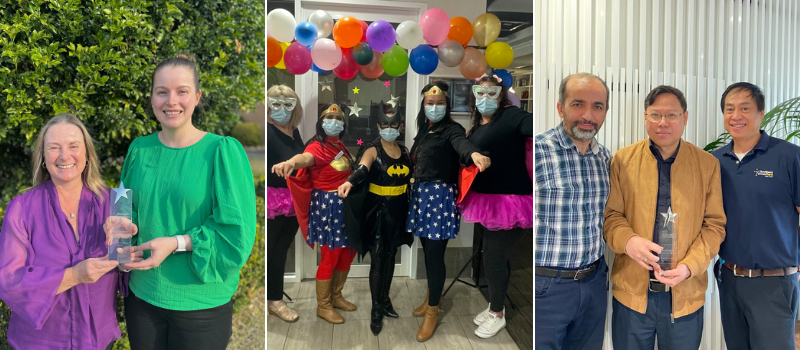 Pictured: Team Innovation Award Winners Left to Right.
Here are just a few of the wonderful messages we received to recognise our teams.
Jennifer: Newcastle
"My father has been in care at Southern Cross Greystanes for almost 18 months. Moving Dad from his home of 70 years into Residential Care was such a difficult time, but the transition into care has been made so much easier, largely due to the beautiful care Dad has received from the day he arrived. The staff genuinely care for all the residents, and Dad has always had all his care needs met in a kind and compassionate way. I sincerely thank all the staff and appreciate all they do for Dad."

Sandra: Casino
"Sending a big shout out to all age care workers in SCC homes, doing a fantastic job. Thank you so much. My husband resides in St Michaels SCC in Casino and the staff are all Superheroes, going above and beyond the call of duty to love and care for all the residents, so a massive shout out to each and every one of them."

Ann: Banora Point
"A heartfelt thanks to all the wonderful aged care staff who look after our loved ones. Special call out to the amazing staff at St Martha's, Banora Point, for their care, patience and understanding with all the residents, including my mum."