Connecting with your surrounds
July 31, 2019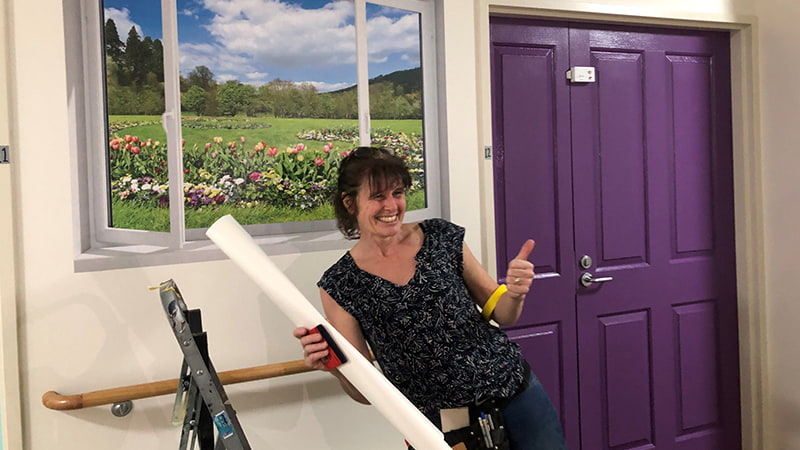 Our St Lawrence home in Harden have had art works and decals installed in their dementia wing to make the space a little more homely and interactive for residents. The residents and their families got the choice of what colour they would like their bedroom doors painted to make it easier for them to distinguish which room is their own space.
Decals have also gone onto the wall where interactive flower boxes will be created that allow residents to interact and rearrange flowers. In the main activities area, a large window picture with a country scene has been created. These decals connect residents with their surrounds and their lives in Harden. It's a simple but effective way to give a sense of home and familiarity, conjuring up memories of looking out windows in their own houses onto wide open paddocks.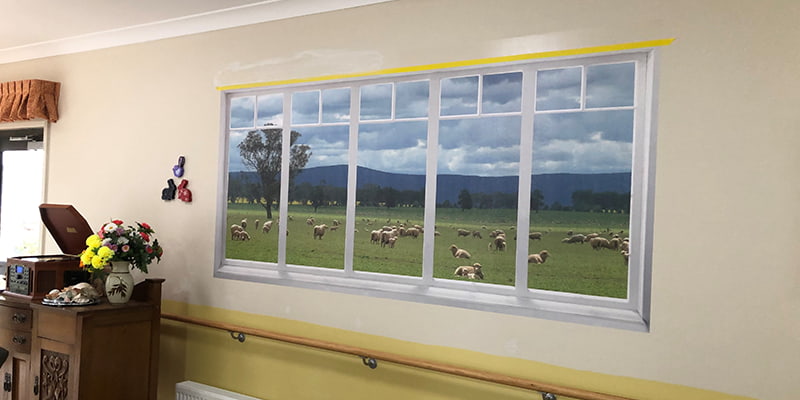 On the entry doors, they've created a garden mural to feel like they're entering their own garden, which will lead to the lounge area where there's a mantel piece installed around the wood fire decal for residents to sit and relax. Wonderful feedback has been received from families on the interaction with the bedroom doors and having family included in the process.
Articles we recommend
Comments