St Lawrence Residential Aged Care has a competitive spirit
June 04, 2019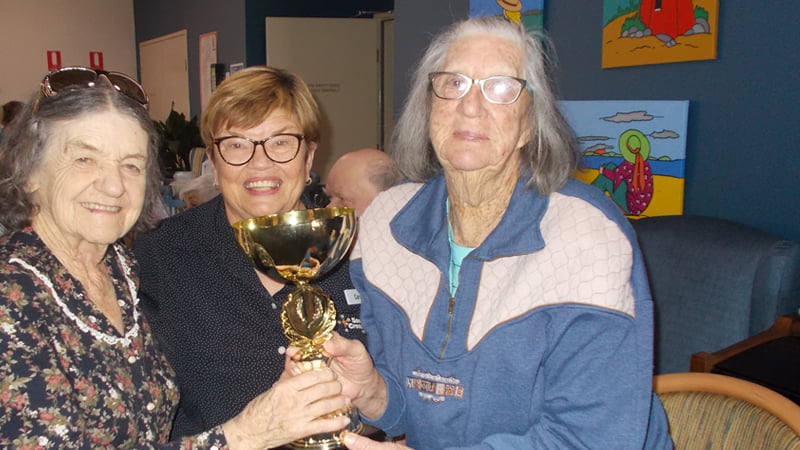 At our St Lawrence home in Harden, by far the most popular activity in Boules (not to be confused with Bowls). Years ago, it was planned to be a monthly activity, but it's become so popular, they play it every Wednesday morning now.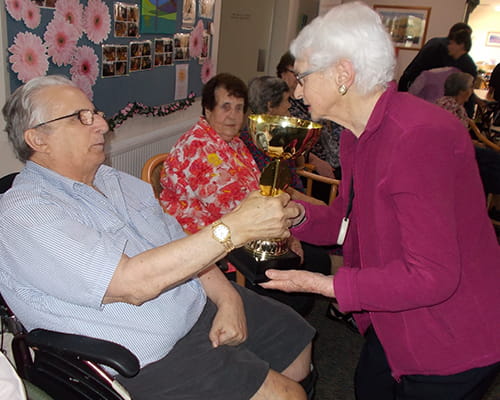 Once a month volunteers form a team and challenge our players to a rousing game. The Harden home also has regular competitions against their friends at the nearby SCC Cootamundra home. These mornings are filled with cheering and laughter and moments when you can cut the tension with a knife as a player prepares to make an important shot.
The Cootamundra and Harden homes have a friendly rivalry going on, with the Cootamundra home regularly inviting them over for a game of bingo on their turf.
"Both these trophies are hotly contested – even if we try to tell ourselves we're just playing for fun" says Lifestyle Coordinator Debbie.
"There are so many benefits in including boules in our program - watching those who never played a sport become super competitive and also those who enjoyed their sport encouraging others, the looks on our players faces when they are cheered and clapped for a good shot, everyone getting on and being part of a team, the comradery! It really impacts the vibe of the home, staff and visitors can't help but linger and watch – and if they linger too long they are encouraged to have a turn – everyone is welcome!" said Debbie.
Articles we recommend
Comments