Breda gets better in our Marsfield home
June 05, 2019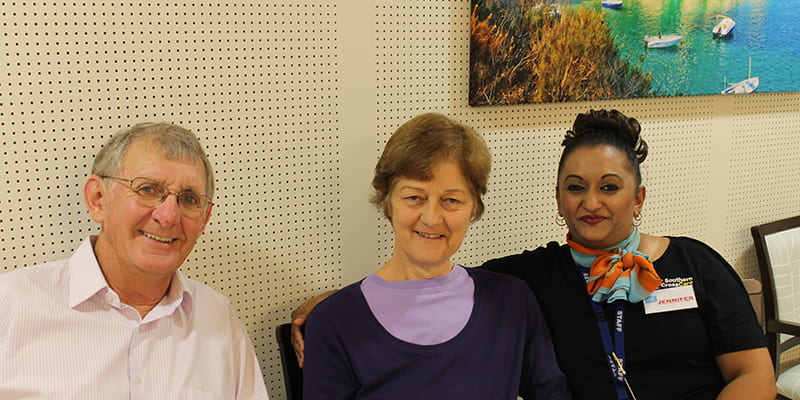 Breda came to our Marsfield home in November 2017 after receiving the news that her health was declining, and she wouldn't have long to live.
The fantastic Marsfield team are dedicated to getting residents to their absolute best and healthiest. The care team worked with Breda, alongside her doctors, to build a care plan to bring her back to good health. Breda is now doing better than she has in a long time and is finding it easier to engage in conversations. Friends and family have been amazed by the continuous improvements they've seen.
"We choose this place for the beautiful rooms and the caring, attentive staff. I visit every day and it's just great to see her doing well," said Breda's husband John of 45 years.
Breda's favourite activities within the home are the exercise classes and walking group, showing how fit she is and her dedication to keeping up her good health.
Breda and John have just gone on a holiday to Tasmania which she says was "a dream come true to go on another holiday together after all the challenges we've faced."
Jennifer, Deputy Manager at the home said she is "So proud that her team is making a difference. We are here to do a lot more than provide for peoples basic care needs, Breda is a friend now and part of the family."
Articles we recommend
Comments